Maison Corbeaux- Delivering Premium Wine, Whiskey, Spirits and Beer To Your Doorstep
A better bottle shop shipping premium spirits nationwide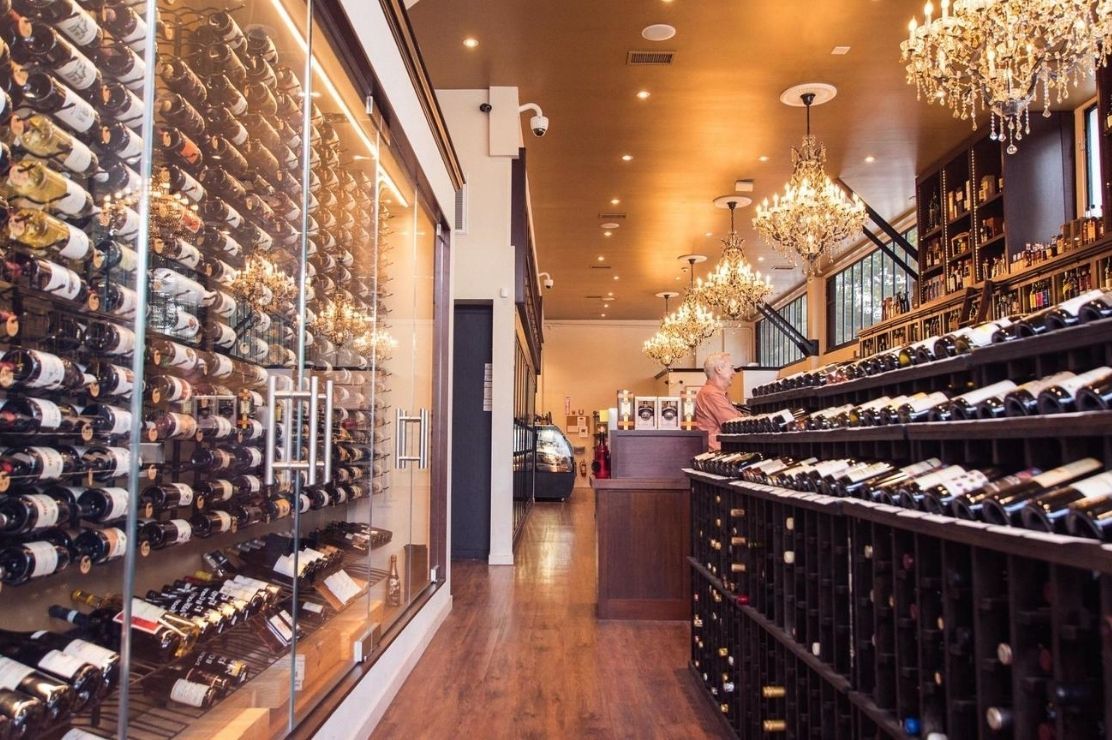 Maison Corbeaux is the destination bottle shop for unique spirits, cult brews, and rare wines. Meaning the "House of Crow," Maison Corbeaux is redefining modern drinking luxury.
With over 300 different hand-selected whiskeys, including exclusive single barrel bottlings, Maison Corbeaux's obvious obsession is the wide world of whisk(e)y. In addition to the amazing whiskey selection, Maison Corbeaux also stocks a curated collection of the finest spirits, wines, and beers from around the globe.
THE TEAM
Kyle Nadeau and Evan Krow joined forces on a quest to build a better bottle shop. Launching its flagship store in San Francisco in March 2017, they envisioned a place where old vintages can be found, customers are known by name, and experiences are had.
Kyle Nadeau is a long-time beverage retailer and whiskey expert who opened his first bottle shop as the Bank of Wine and Spirits at Wingtip in 2014. Alongside Evan Krow, who is the current Chief Executive Officer of Wingtip, the duo brings more than four decades of business and booze knowledge to the team. The Bank of Wine and Spirits became Maison Corbeaux and has since moved to its new location in one of the oldest spirits shops in San Francisco, the London Market.
Kyle and Evan believe that buying beer, wine, and spirits should be exclusive and personal but not intimidating. Their team of spirit guides foster trust by providing excellent customer service, tailored to the specific needs of each guest.
You can get same-day delivery in San Francisco. *Within San Francisco, on all orders placed by 3 pm. Guaranteed at your door in time for the event. Maison Corbeaux is the perfect place to plan your next party. We take all the hassle out of ordering wine and spirits – just give us a call, let us know what you need, and we'll put together your order.
Looking for wine advice? Stocking up on craft beer? Need everything to throw a last-minute cocktail party? Our team is here to help plan and place your order so that you get it today.
Shipping & Returns
Maison Corbeaux will coordinate the shipment of your wine, spirits, or beer on your behalf to most locations in the United States. By authorizing shipment of your products, you are authorizing us to provide shipping for you, by you. We provide all shipping coordination as a free service and do not profit from any shipping arrangements we make for you.
Unfortunately, we are not able to coordinate the shipping of beers, wine, and spirits to certain states at this time. In addition, we are not able to offer international shipping at this time.
States Where We Ship Spirits & Beer: AK, CA, DC, ID, KA, LA, MO, NE, NV, NM, ND, OR, WY, MI
States Where We Do Not Ship Wine: AR, AL, DE, KY, MS, OK, SD, ND, IL, NH, RI
Returns & Exchanges: It is our ultimate goal to introduce you to our rare collection and provide you with excellent customer service. Returns and exchanges, however, are not available for items shipped. We will, however, consider returns or exchanges in one of our stores under certain circumstances. We will replace products via shipping that are flawed under certain circumstances not related to weather. We cannot accept returns on wines ruined by adverse weather during transport (damage by excessive heat or cold) or by improper home storage.
Care & Storage
Bottles are fragile and subject to damage in extreme heat or cold. Maison Corbeaux takes extra care to follow weather systems across the United States before shipping your products and may delay your shipment of wine during severe weather conditions. While we regard Ground transportation to be adequate during safe weather conditions, it is highly recommended to choose a faster or temperature-controlled means of shipping for fine wines. Maison Corbeaux is not responsible for weather damage to our products. Because alcohol requires an adult signature upon arrival, we highly recommend that you use a delivery address where someone can receive the wine at the time of delivery, such as a work address, to minimize back-and-forth between the carrier's facility and you. The ideal temperature range for wine storage is 55° F. If you do not have a temperature-controlled cellar, storing in a basement or cool, dark place is ideal. Be careful about fluctuating temperatures, which may be even worse than storing a wine above its ideal temperature. A wine that swings from cool to hot and back again is setting up the wine for early spoilage. Serve your lighter-bodied whites at 40-45°F and your fuller-bodied whites at 50-55°F. Serve lighter-bodied reds at 55°-60°F and full-bodied reds at 60-65°F. Keep them away from kitchen appliances and out of the heat.
You can call +1 (415) 346-6340 to place orders or buy online here.