Heimat Now Offers Delivery Across New York
Get contactless and safe home delivery of traditionally handcrafted liqueurs from one of the best distilleries of New York, Heimat NY.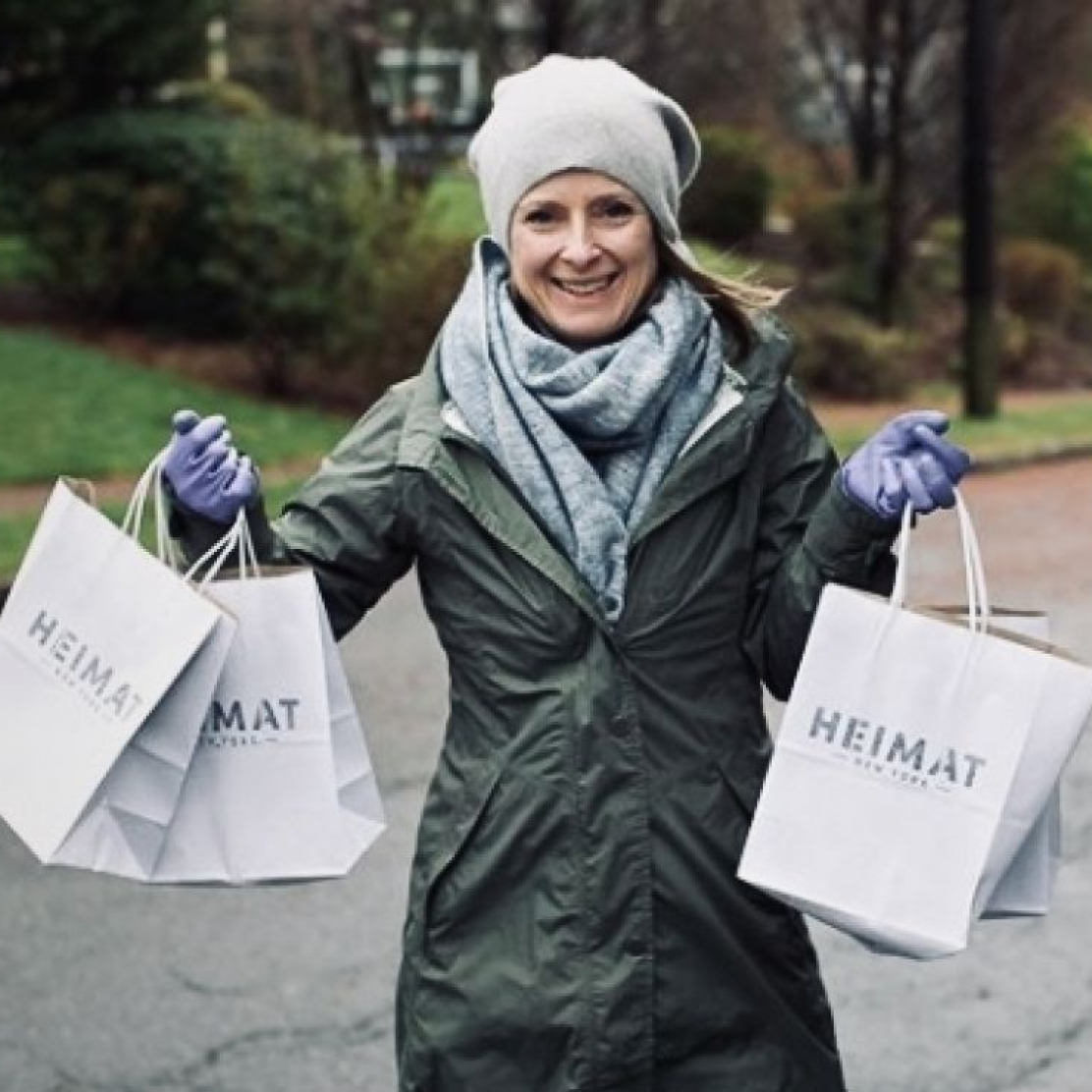 This time of the year is known for its fruity flavors. As the heat rises slowly in New York, everyone tends to crave a little bit of fruity booze here and there. Usually we'd be sitting in Central Park, or maybe in a bar and enjoying a fruity cocktail with friends or family, or maybe even a little date night. However, with the pandemic in hand, everyone is maintaining social distancing, which is the best thing to do right now.
However, this doesn't mean that your days can't contain a bit of fruity booze here and there - and the best part is, you don't even need to step out of your house. you Get contactless and safe home deliveries of traditional handcrafted liqueurs from New York's one of the best Heimat NY.
Online shopping has definitely become a guilty pleasure for all of us during isolation, and what's better to turn guilty pleasure into a boozy one. Heimat NY is now delivering their fruity liqueurs across New York, and all you need to do is press a button on their website.
Image Source : Heimat New York
A little bit about Heimat NY
Heimat New York is located just north of New York City, and they craft award-winning liqueurs that are:
Crafted solely from New York Fruit sourced from our partner farms
All natural, sustainable, gluten-free
Bottled seasonally
Made using third generation German family recipes
Recently featured in The New York Times, Forbes, Wine & Spirits Magazine, Town & Country, etc
Woman-owned and independently operated
Heimat is a one of a kind distillery in New York that blends traditional European recipes with local fruit to redefine freshness in liqueurs. For Heimat's liqueurs, it all starts with a fresh local fruit, which is sourced directly from some of New York's finest farms.
Heimat Cares..
For a lot of us, the first thing we look at before ordering anything is the safety of it. Touching anything, going near anyone, and meeting others is what most of us fear right now, so you must be wondering, how do I know if ordering from Heimat is safe? Does Heimat even care enough to be extra safe right now? The answer is yes. From the beginning
Heimat has been a sanitary and hygienic place, pandemic or not. However, during the pandemic, the distillery has been working on taking extra precautions to make sure everything given to the customer is safe. "We undertake all precautions during this pandemic to safely pack and deliver your order. Locally, our team wears gloves and face masks when handling our products. In addition, each bottle is disinfected before boxing and sent off for shipment. All orders are shipped through UPS who do everything possible to ensure the safety of their customers and employees" says Heimat.
Image Source : Heimat New York
Along with caring for their customers, Heimat is also a huge advocate of caring for their employees. Safety towards customers is one thing, but Heimat NY is also taking an extra step to make sure that their team is safe and sound, and away from any harm as of now. "We're still a small team so everyone is on board in ensuring the proper safety precautions are met both locally and when meeting with clients - wearing protective gear, staying at least 6-10ft apart, keeping the distillery clean, using disinfectants, etc." said Heimat NY, when we asked them about their employee safety protocols.
Heimat NY offers an easy and convenient online shopping experience when their liqueurs are not available at your local liquor store in New York. While shipping times may vary during this pandemic, Heimat can ship to most of New York within two days. To top it all off, Heimat NY is also offering deals and discounts for online orders. Right now they offer discounted shipping on all orders over $50. If you buy a couple bottles, it's quite nearly free shipping!
The Community Matters..
Yes, Heimat cares about their customers, they care about their employees, and they care about their services. Amongst all this, they haven't forgotten their community as well. Recently, Heimat teamed up with We Will Provide to help bring meals to front line heroes at the White Plains Hospital. 10% of Heimat's sales will go towards this great cause that also sources food and treats from local Westchester businesses.
Image Source : Heimat New York
You can also support directly by going to www.we will provide.com.
Picking a Heimat liqueur
Heimat NY is known for its fruit based liqueurs, so when you're picking your liqueur, it all boils down to the fruit you enjoy the most, or the drink you want to make. The distillery encourages customers to browse the drink recipes on their website and then choose a liqueur from there.
Check out all of Heimat's drinks recipes here and take your pick
All of Heimat's liqueurs go well with sparkling water or tonic if you're looking for a simple and authentic taste, while cocktail possibilities are truly endless! Some of our favorite drink recipes by Heimat for summer are:
In The Air
1.5oz Heimat New York White Peach
1.5oz Rye Whiskey
0.75oz Bitter liqueur
0.75oz Lemon juice
Combine all ingredients in a shaker and shake until chilled. Serve over one large ice cube.
Image Source : Heimat's Drinks Recipes
Raspberry Frozen Margarita
2oz Heimat New York Raspberry
2oz Tequila
0.5oz Lime juice
3 Mint leaves
Handful frozen strawberries and raspberries
Handful ice cubes
Add all ingredients into a blender and blend until smooth.
Bosc Fizz
2oz Heimat New York Bosc Pear
2oz Gin
1oz Lemon juice
Soda water
Fill a shaker with ice cubes and add all ingredients. Shake and strain into a low glass filled with ice. Top with 2-3oz of soda water.