Pennsylvania Whiskey now available for curbside and online delivery
New Liberty Belle distillery is now open for curb-side pick up and online delivery of Craft whiskies.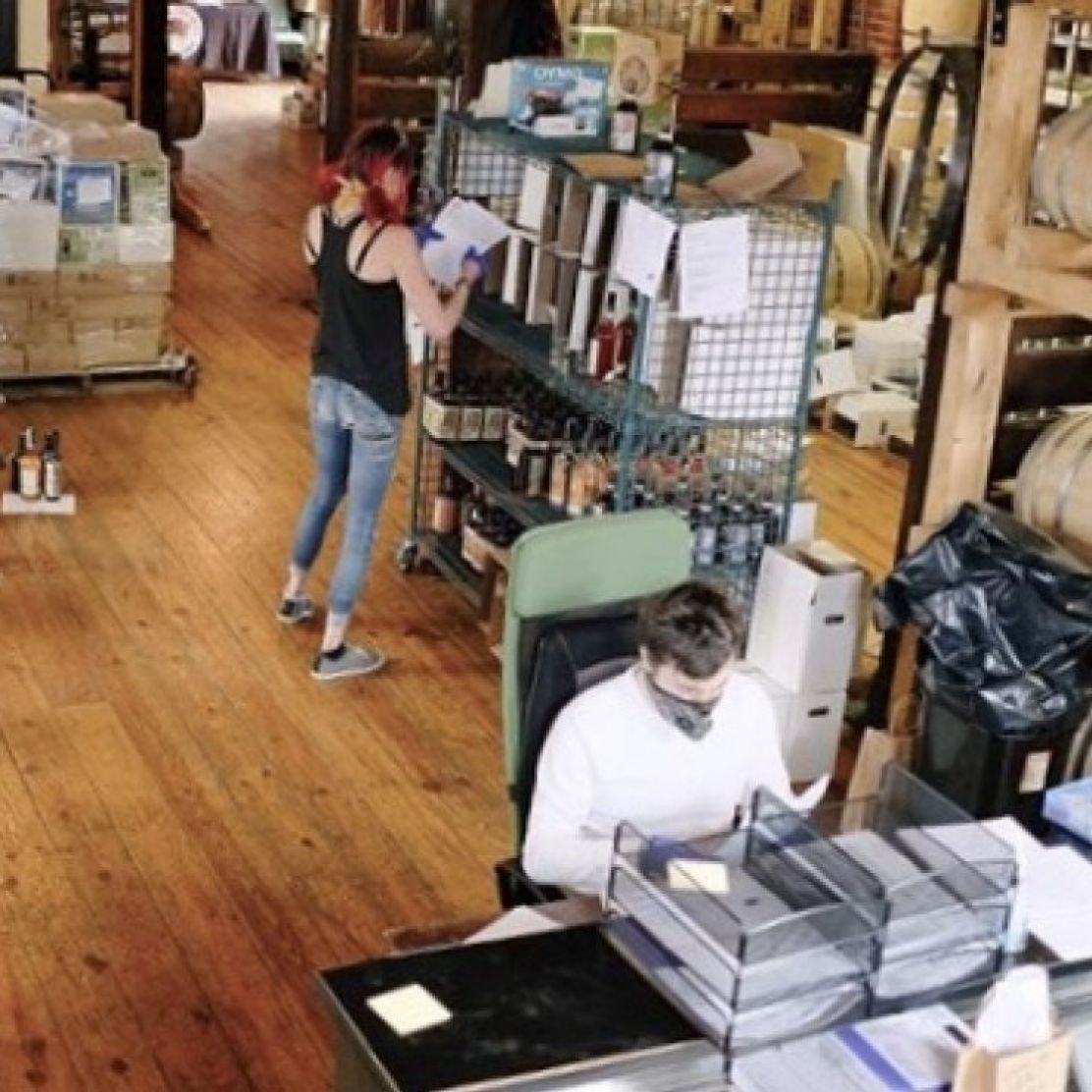 We are a craft whiskey distillery located in a lovingly restored historic building in South Kensington right between Fishtown and Northern Liberties. Our award winning master distiller is Philly native Robert Cassell. We feature tours of our working distillery, samplings of our full range of Kinsey Whiskies as well as our grain to glass Bloody Butcher Bourbon, Dutch Malt Whiskey, and Millstone Rye.
We also feature our line of Liberty Belle Liqueurs including Coffee, Sour Cherry and Limoncello. We also have a full bar on our third floor featuring craft cocktails, and a second floor event space and barrel storage room full of whiskey gracefully aging. We also now offer an outdoor courtyard and are a dog friendly facility. We are available for your special events as well. We have plenty of free street parking and are located next to the Crane Arts Building at the intersection of American Street and Cadwallader Street.
At one time, more whiskey was produced in Pennsylvania than in Kentucky, and rye was the most popular whiskey in the United States. Rye whiskey is spicier, leaner, and more assertive than the rounder, sweeter bourbon or the lighter Canadian whisky. Rye's taste inspired the creation of some of the most admired cocktails in mixology, such as the Manhattan and the Old Fashioned. Ten years ago, only a small handful of rye whiskeys existed, but thanks to a growing interest in unique and historical whiskeys, bartenders and curious drinkers are increasingly seeking out the lost flavor of rye.
We are now delivering whiskey and open for curbside pick up.
Through our Heritage Collection, we at New Liberty Distillery are reinterpreting some of the brands that made Pennsylvania famous. We also are creating our own whiskey that will draw on local ingredients and display the skills of our master distiller, Robert Cassell. While we will distill many other great craft whiskeys, such as malt and bourbon, our passion will always be in making Pennsylvania rye whiskey once again world famous.
OUR DISTILLERY
New Liberty Distillery is located in a vibrant north Philadelphia neighborhood, just minutes from Center City. Our building once served as a stable, and much of its architecture, including the horse stalls, have been preserved. The building now provides a home to our custom-made still, as well as the rick house where we barrel age our whiskey.
In addition to the working distillery, we also feature a beautiful bar and tasting room where you can sample our whiskey and enjoy craft cocktails created by our in-house mixologist Andres. Our Heritage Collection and New Liberty whiskeys, spirits-related gifts, and other locally sourced products can be purchased in our retail space.
You can buy from our online whiskey store.