How Home And Curb Side Delivery Has Helped Transform US Drinks Retailers During Covid-19
On this page, you will find how curb-side pickups and home deliveries are helping US drinks retailers to transform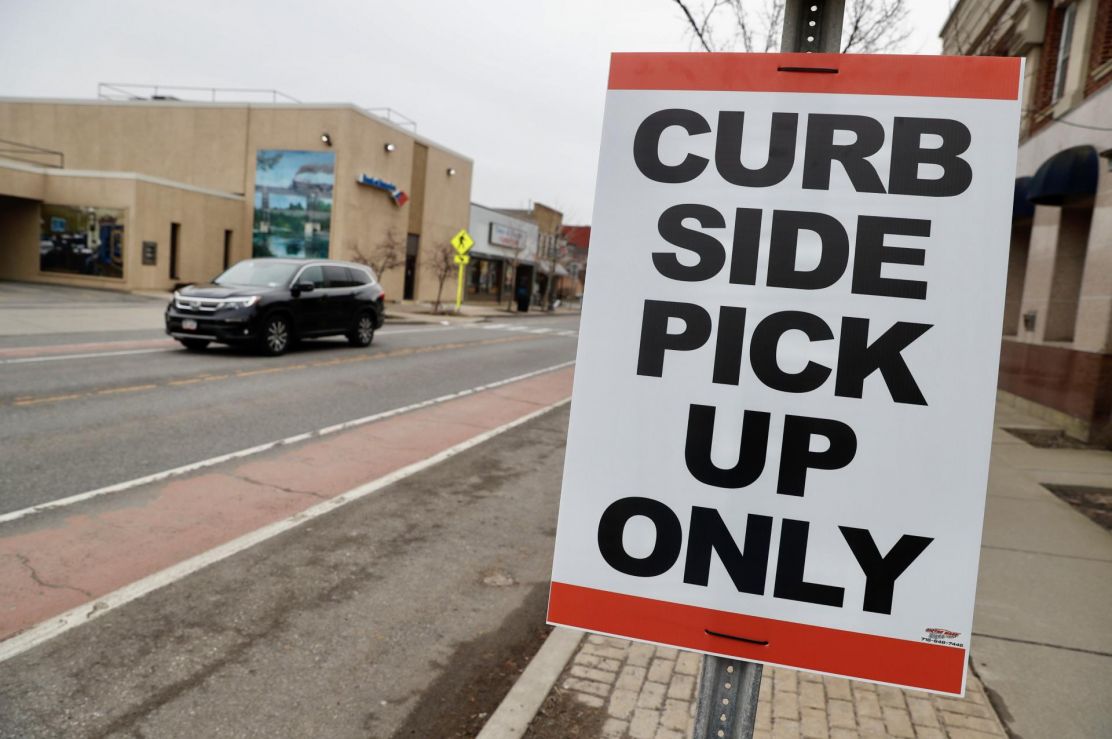 There could not have been more of a polarising impact of the Covid-19 pandemic on the drinks, restaurant and retail sectors. Whilst the lockdown rules and regulations has effectively closed down the majority of the on premise sector across the US, it has opened the doors for grocery retailers, bottle shops and liquor stores to take advantage of a sudden explosion in demand for their business.
Or at least those able to offer online and e-commerce ways for customers to buy their beers, wines and spirits, arrange delivery, or run a curbside pick up service.
There is certainly no shortage of customers with an unprecedented surge in alcohol sales across the US in March, April and now into May. In fact the only difficulty that drinks retailers have had is getting enough stock in from their wholesalers and suppliers, and keeping on the right side of their local alcohol laws. Which, being in the US, are long, complex and differ state to state, county to county.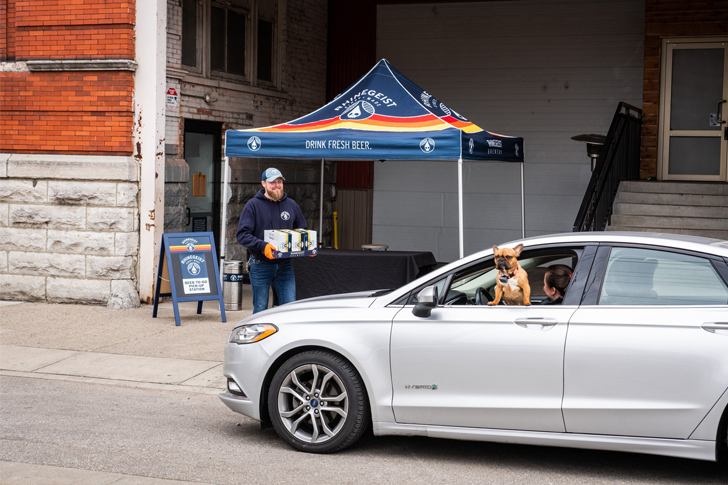 Relaxation of alcohol laws
Before the pandemic struck there were 31 states and the District of Columbia that allowed off- premise retailers to deliver alcohol and 23 states, plus D.C, that required them to use a third-party company.
Thankfully a large number of states have quickly relaxed their alcohol laws to help local businesses not only cope and survive in this crisis, but also give the public the chance to easily access their favourite beers, wines and spirits and prevent them travelling long distances to go out and buy it.
As well as provide much needed support and sales for 1000s of wineries, distillers and breweries across the country. Some state governors, like in New Jersey, Texas and Maryland, have taken the lead of New York governor, Andrew Cuomo, who declared the state's liquor stores & businesses, allowing them to remain open. California, Nebraska, Vermont, Kentucky, Colorado and the District of Columbia have also freed restaurants to offer takeout and delivery orders for alcohol.
Then there are the federal laws that prevent so many alcohol businesses shipping beers, wines and spirits between states.
It has, though meant, some retailers have been better placed than others to really capitalise on this opportunity, with Christmas level sales happening every week. For home or curbside alcohol delivery is still a relatively new concept, driven by the need of the major supermarket chains to keep pace with what Amazon is able to offer - particularly its move to free grocery deliveries last October.
Wal-Mart, for example, only started to allow its customers to order alcohol and then pick it up at one of 2,000 selected stores last November. Only around 200 of its stores, in California and Florida, were offering a full home delivery service prior to the outbreak of Covid-19.
Home delivery apps
There has though, in the more alcohol relaxed states, been a vast number of online services and apps dedicated to home delivery open up in the last five years. The most famous of which, Drizly, saw a staggering1,600% increase in new customers in March, accounting for 41% of business, and over 400% increase in sales during the pandemic.
It is proving a godsend for thousands of local liquor stores at this time as its software links users to place orders with the 2,500 stores on the app, who then handle the actual picking and delivery of the drinks.
Cory Rellas, Drizly's chief executive, told The Hill website: "E-commerce platforms like Drizly are helping many of these local, independent retailers actually stay in business...we're working around the clock to keep liquor store doors open. We're of increasing importance to them."
Particularly those traditional bottle shops and liquor stores that rely so much on local footfall and people actually coming into their stores to do business.
As online sales had remained a relatively small side of their businesses, most have not had ready to go, fully functioning, e-commerce sites to turn to during the lockdown. Which is where curbside delivery has become so important as it allows them to keep serving their customers as close to their usual way of working as they can.
It is also helping wineries, in particular, who have lost so much of their revenue from having to close their cellar doors and their tasting rooms. Curbside pick up is allowing many to claw back some of those sales, as are the changes in rules that now allow producers to go out and do local deliveries themselves in some states.
Local differences
The situation, though, differs enormously across the US, and from state to state, depending on how relaxed delivery rules were prior to the lockdown and how familiar local consumers were to what they could do online.
As more restaurants and liquor stores open up curbside or delivery options they are seeing strong local demand, both from people who want to support good neighbourhood businesses, but they also provide a safer environment to go out shopping or have what you want brought to your front door.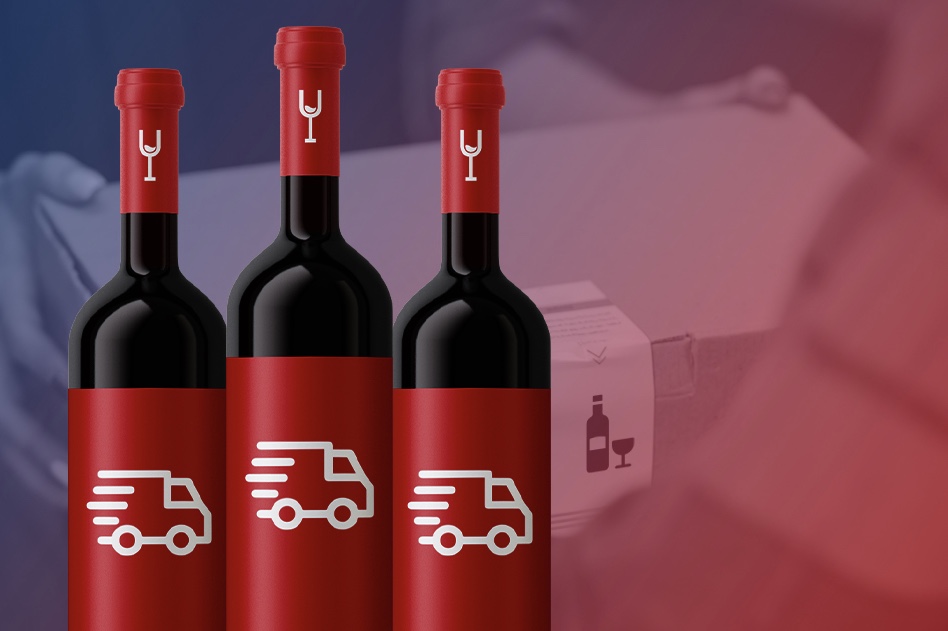 Parts of the country where there is a strong local wine producing or craft brewing traditions means locals have become used to buying their drinks locally, often from the producer's front door. Which, again, has made home or curbside delivery easier to switch to.
However the situation maps out in the coming weeks and months, America's long, complicated, relationship with alcohol has taken a very significant turn, and opened up new routes to market and ways both for operators and consumers to sell and buy alcohol that can actually be far more efficient and effective than how things were prior to Covid-19.