Get Greek Produce With Awesome Greek Wines Delivered Right At Your Door In UK
Maltby&Greek is the UK's leading supplier and distributor of premium Greek produce, sourcing the finest quality food products, wines, spirits and beers from across Greece and working directly with a network of small artisan producers.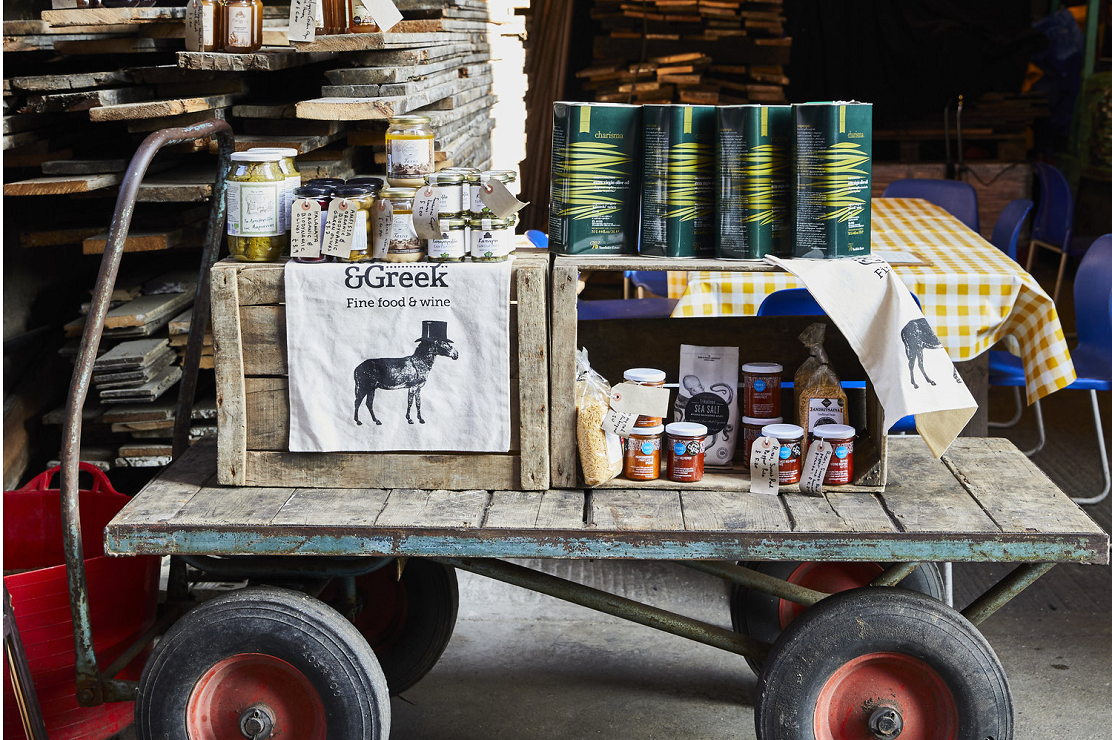 Maltby&Greek started back in 2012 as part of Maltby St Market in Bermondsey, with the aim of supplying the best produce from across Greece sourced directly from small producers.
Today, we are proudly part of Spa Terminus and our ever-expanding range of regional and seasonal Greek produce is available in both wholesale and retail across the UK. We have built strong relationships with our producers based on trust and respect, thus allowing us to build a successful business and to develop products and flavours that showcase the very best of Greece.
Ethos
We pride ourselves on sourcing products that are unique and fresh, grown, reared, and produced in accordance with old Greek traditions. Local knowledge and expertise combined with an international outlook and attention to detail define who we are. Traceability, quality and flavours are of the utmost importance to us.
We work closely with our producers to ensure both the quality and consistency of the products we import.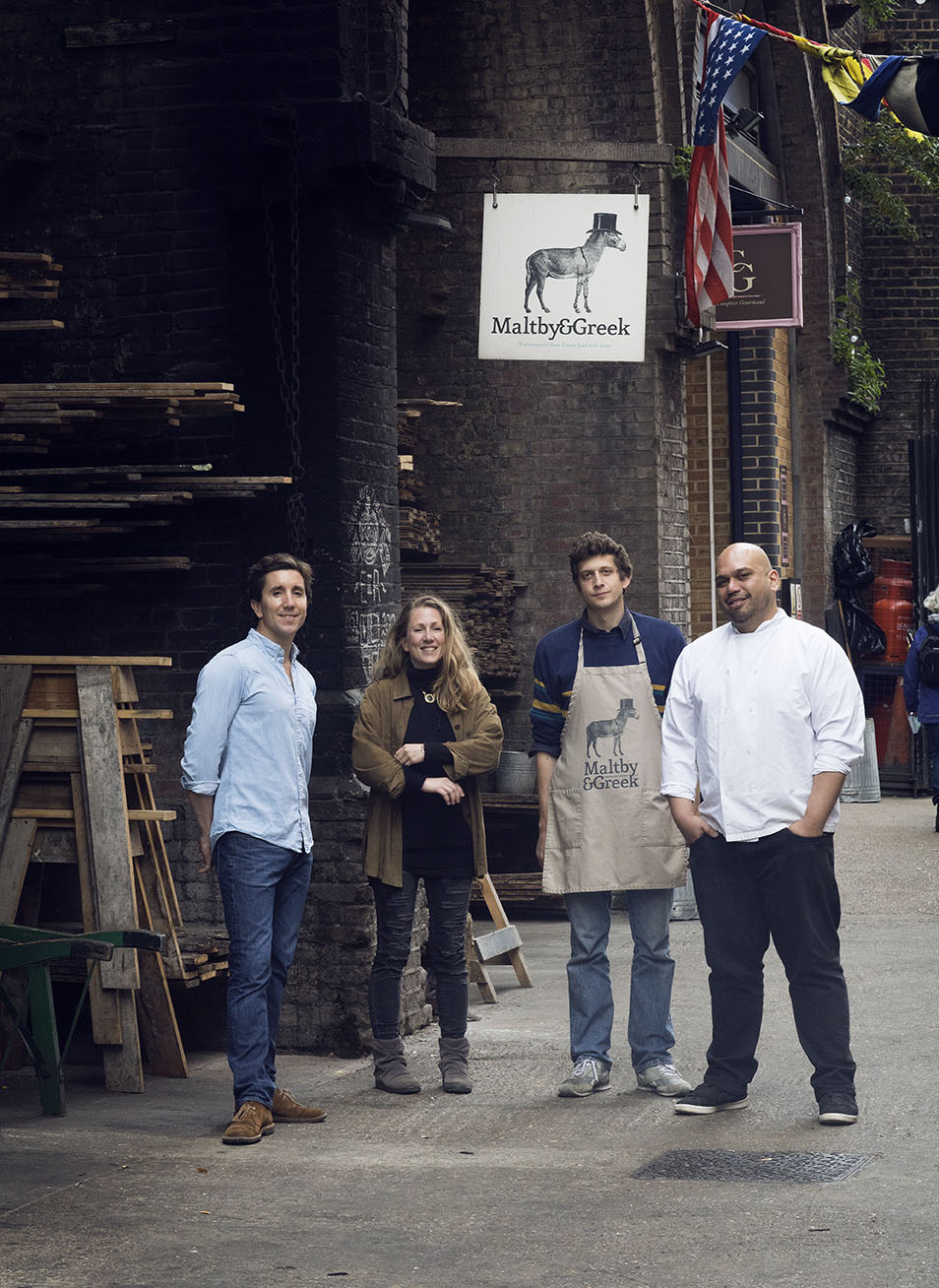 From L to R: Ben Pugh (Founder at Farmdrop), Elli-Anna and Stef (Maltby & Greek), Ramael Scully (Head Chef at Nopi).
Social & Corporate Responsibility
We aim to apply our core values of quality, transparency, rigour and focus to everything we do; to work in harmony with and for the benefit of the communities that source our produce, monitor and report on the direct and indirect impact of our business on the environment; and to adhere to the highest ethical, professional and regulatory standards.
The vision
To showcase the very best of Greek produce to a discerning international audience. To bring back and entice memories of our youth, of long travels across the Greek Mainland and the Islands; to excite the senses – passion, sight, taste, sound, smell and touch.
Image:Instagram/Maltby&Greek
We are delivering in our Van our fantastic greek food and beers. Say hello to us on Instagram
Many of our products are being used and endorsed by world renowned chefs such as Ferran Adria, of El Bulli fame, Georgiana Hiliadaki and Nikos Roussos awarded with 2 Michelin stars for Funky Gourmet, Christoforos Peskias, the award winning Greek chef, Jose Andres, chef/owner of ThinkFoodGroup (TFG), Diane Kochilas, the "Greek Food Guru", Lefteris Lazarou, awarded with a Michelin star for Varoulko restaurant and others. Our aim is not only to bring our local expertise of Greek premium products to a wider audience but to educate our clients on the health benefits of the Greek products and diet.
You can view our greek beer range here and buy online.