The US Wine Stores Offering Phone Orders and Curb-Side Pickup To Customers
On this page you will find a list of wine stores in the US who are offering phone orders ad curb-side pickup to consumers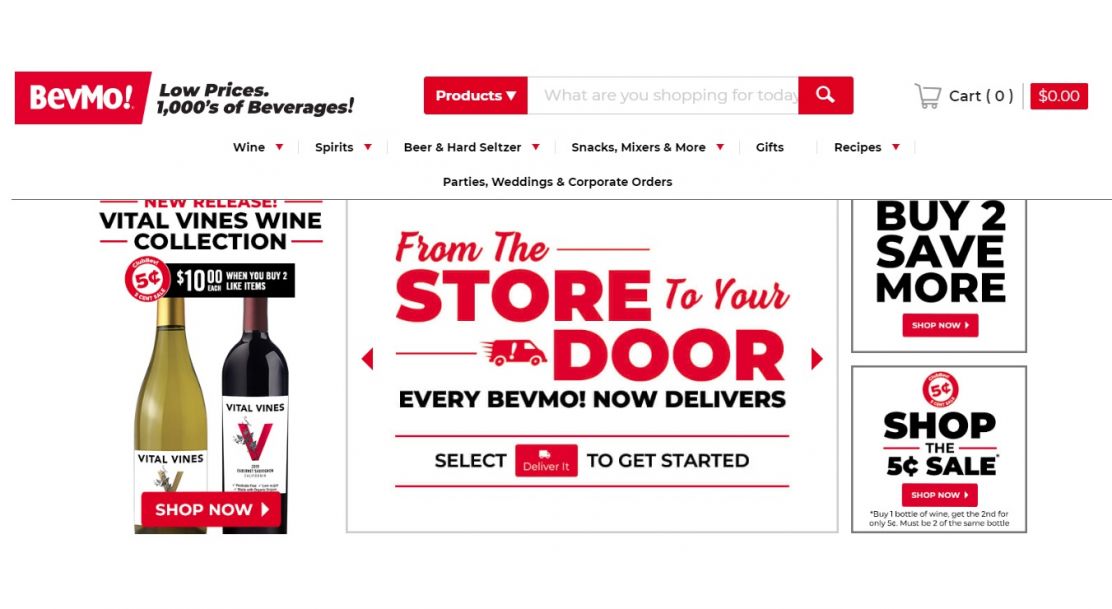 There's only one place you can drink right now: Your home. But if you're anything like us, the only drinks you have indoors include a six-pack of Fosters someone brought to your housewarming party last January, and a bottle of WKD whose origin story is unknown.
So here are places that can stock your bar via Pick up. Even though you can't go drink at these restaurants and bars, you can still support them (and drink something great) by ordering from them.
BevMo
BevMo! stores located throughout California, Arizona, Washington and of course here on-line. Place an order in-store or on-line and we can have it delivered the same day, or the next day, or we can ship it to you
Alexander Hadleigh Wine Merchants
Alexander Hadleigh has been operating successfully for over 16 years and has recently been redesigned to accommodate a much larger range of products, including a huge range of spirits and liqueurs, a superb selection of gift packs for retail and corporate customers.
Source: https://www.instagram.com/explore/tags/alexanderhadleighwinemerchants/
Cambridge Wine Merchants are independent wine merchants with shops at Bridge Street and King's Parade, and Cherry Hinton Rd Cambridge, as well as franchises in Salisbury, Royston (Herts) and Ampthill (Beds), plus successful mail order and wholesale operations.They've three times been voted the UK's No. 1 Independent Drinks Retailer.
Source: https://www.instagram.com/cambridgewinemerchants/
UK resident wineo Jamie has been involved in the UK wine scene for well over two decades. In that time he's been a buyer, consultant, presenter, sales director and occasional columnist.Embargo was born - a wine pop-up, offering a succinct range of the kind of wines you can't find in a supermarket, delivered to friends and family across the UK.
To Be Consumed is a local, family owned wine bar, shop and deli. Enjoy a glass of wine lines on draught or grab a bottle while enjoying some of the delicious bar snacks. If wine isn't your thing To be consumed also stock a range of craft beers, small batch spirits and hot drinks from local tea merchants and coffee roasters.
The very fancy wine folk behind Vinoteca's enormous and seriously impressive wine list are doing delivery. There are around 6,000 wines to choose from, a fully stocked spirits boutique, and even the odd bottle for around the £20 mark.
Italyabroad.com imports Italian wine and food made by small, independent producers and organizes wine tasting and wine tours. Italyabroad.com is also an Italian wine and food wholesaler supplying restaurants, bars and hotels in the UK.
Yorkshire based, family run wine merchant who has built direct relationships with some of the finest wine producers in the world for over 110 years.Established in 1906, having remained in the ownership of the same family, House of Townend are a Yorkshire based wine merchant who has built direct relationships with some of the finest wine producers in the world for over 110 years.
Real Ale is located at 3 locations: Twickenham Shop & Taproom Maida Vale Shop & Taproom Notting Hill Shop & Taproom.There are some great bottled beers out there and we think they are really tasty. Sometimes they can be really hard to find.
GrapeSmith is a little neighbourhood Bottle shop that, thanks to their low-intervention wines and comfortable feel, They have a proper soft spot for. You can order everything from a fruity pinot noir to a chenin blanc that's perfect for sipping over a slice of cheese.
Whisky, whisky, and more whisky. If you like the sound of that then place an order with The really good whisky Co . This spot is not only delivering across London, but also across the UK and USA so it's worth keeping in mind whether you're after a highland malt for your Friday night in or something special from the '90s to send as a gift.
Shoppers will be able to socially distance inside this tiny shop, which remains open for quick and efficient visits. You can also call ahead to order curbside pickup and limited local delivery. To maximize what it can offer as an essential operation, this family-owned business is also upping its offerings from local food vendors this spring at both the Beacon Hill and Melrose location.
This deep-rooted Waltham-based company has a robust online store and shipping policy, and it has also bolstered its local delivery and curbside pickup options from Boston and other locations. Feel-good bonus:
The South Boston and Cambridge stores are closed for browsing, Order by phone, text, email, or Instagram DM for curbside pickup at either location, as well as delivery options within a 5-mile radius of the Southie HQ.
To offer the same kind of service this South End shop is used to providing, owners TJ and Hadley Douglas have introduced a variety of virtual services, like wine collections for browsing online (think: "Farm to Bottle" organic wines, as well as "the Collector's Cellar"), You can also call in orders to receive through contact-free pickup, or via local delivery from out-of-work restaurant workers hired to help out. Besides wine, beer, and spirits.