Which Liquor Stores Are Leading The Way On Home Delivery?
On this page you will find state wise list of liquor stores in the US offering home delivery to its consumers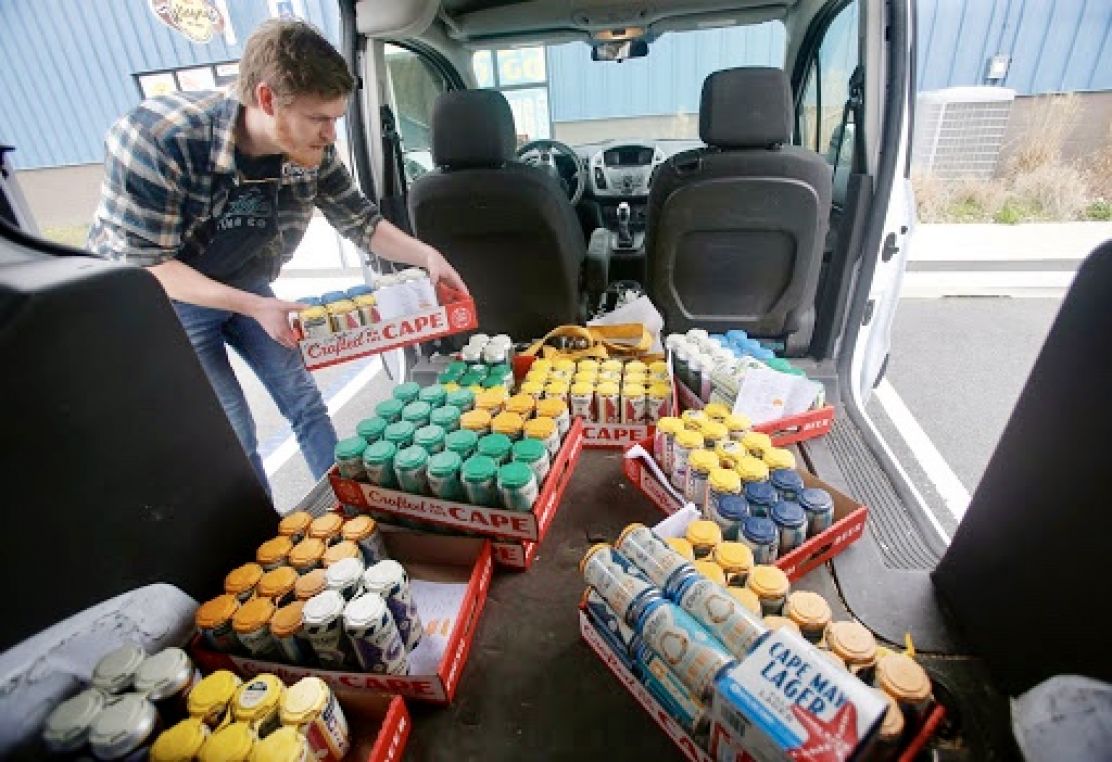 It might be great to know you can potentially sell vast more quantities of beers, wines and spirits from your drinks store, whilst most restaurants and bars are closed, but it does not automatically mean that those sales are going to come in.
You still have to work at it, and have a retail model that's fit for purpose for these times - and if you did not have the respect, trust and loyalty of your local community, then you are not going to just suddenly transform yourself into the best liquor store around, just because you happen to be open and have drinks to sell. Already, though, right across the US, there are bottle shops and drinks retailers that are standing out from their competition and just getting so many more things right.
Drinks businesses that have been able to capitalise on this unique moment because they are ready and waiting to do so - assuming their state and local alcohol laws allow them
to do so. The good news being the majority of US states have relaxed their alcohol laws to enable liquor stores and retailers to push online sales, and promote delivery and curbside pick up services.
Americans have switched their alcohol buying behaviour like never before with sales of online alcohol up nearly 250% as a result (Nielsen).
State to state
Total Wine , which has stores across 16 US states, is one major drinks player to have really benefited from the relaxation in alcohol laws. It can offer both in-store pick up or same day home delivery through its online site, which includes its Winery Direct service that offers a discount on six bottle case orders.
Its network of stores across a large number of states means it is also on top of its inventory and supply chain.
San Francisco
For those locked down in San Francisco and the Bay Area then K&L Wine Merchants has been the place to go as it has been able to expand its delivery services, by closing its
retail stores and turning them into dark stores to help handle local deliveries better.
It is also looking to promote its range of wines, beers and spirits by hosting interviews and tastings with winemakers and distillers on Instagram Live.
New York
The award winning Chambers Street wine merchants has been a favourite for wine lovers in New York for years. It is now returning the favour by running a delivery service to them across the city. New York's Astor Wines , which dates back to 1946, has an equally loyal customer base for those in and around Greenwich Village. But it also fans right across Manhattan and Brooklyn thanks to its already popular delivery service, so has been particularly well placed to capitalise on the Covid-19 opportunity.
Los Angeles
Wally's Wine & Spirits offers all you might need, both for curbside and delivery and has an extensive range to choose from with a real focus on finding both great value wines and spirits, plus a highly impressive fine and prestige list with many big names bought at auction.
Dallas
Biagio Wines & Spirits in downtown Dallas has been able to switch its retail model to 100% delivery as it was already well established in the city offering drinks direct to peoples front doors.
Chicago
The House of Glunz , which has been serving the city of Chicago since 1888, is not going to allow Covid-19 to get in the way and is able to do deliveries right across the
city, but will also do UPS shipping around the country where it can.
Boston
BRIX Wine Shop , one of Boston's favourite drinks stores, is not letting its loyal customers down with free delivery in Boston and 50% off delivery to suburbs. As well as
choosing your own wines to buy online, you can also call and have one of the team curate an order for you.
Washington DC
If you are into your natural wine then you will be pleased to hear that specialists Domestique is open both for pick up and delivery of its wide range of low intervention and
biodynamic wines. With such a specific range of wines to offer it is attracting a lot of interest from both regulars and new customers looking to drink interesting wines in lockdown.
You can watch a video about how it has changed its business model here. Ace Beverage in Washington DC is also benefiting from its strong e-commerce model, that has worked alongside its shop for some time, to switch over to delivery - all backed up with this own fleet of five delivery vans.
Miami
Wine by the Bay in Miami may have a strong and loyal customer base, but it has been quick to sign up to two delivery online services to help spread the word that it is willing to travel to deliver wine. It also uses Lyft and Uber when necessary to keep up with demand.
Denver
The Vineyard Wine Shop in Denver is still allowing some walk in traffic as well as doing pick up, delivery and inter state delivery where it can. This is where Denver's wine scene really resonates from since it opened in 1971 and it is proving to be a major draw in lockdown too. Working hand in hand with delivery apps US liquor stores are also able to take advantage of the hugely popular home delivery apps like Drizly and Minibar, both of which allow retailers to promote what they do on their apps and drive sales to their businesses.
Both have seen a massive upswing in the number of liquor stores looking work with them. Drizly now has over 2,500 liquor stores signed up and seen an enormous surge in demand - with customers up 1,600% in March alone. Minibar is still seeing a 500% increase in new buyers on the app every day. Customers that are all driving new business to the liquor stores they work with. "Obviously, we want to help as many businesses as we can, especially the mom-and-pop liquor stores," says Minibar's chief executive, Lindsey Andrews. We've been adding them as quickly as we possibly can as they reach out, which both helps them and helps our consumers."