Wine Retailers That Are Delivering In Los Angeles During Self Isolation
On this page you will find a list of leading wine retailers in Los Angeles who are delivering wine during self isolation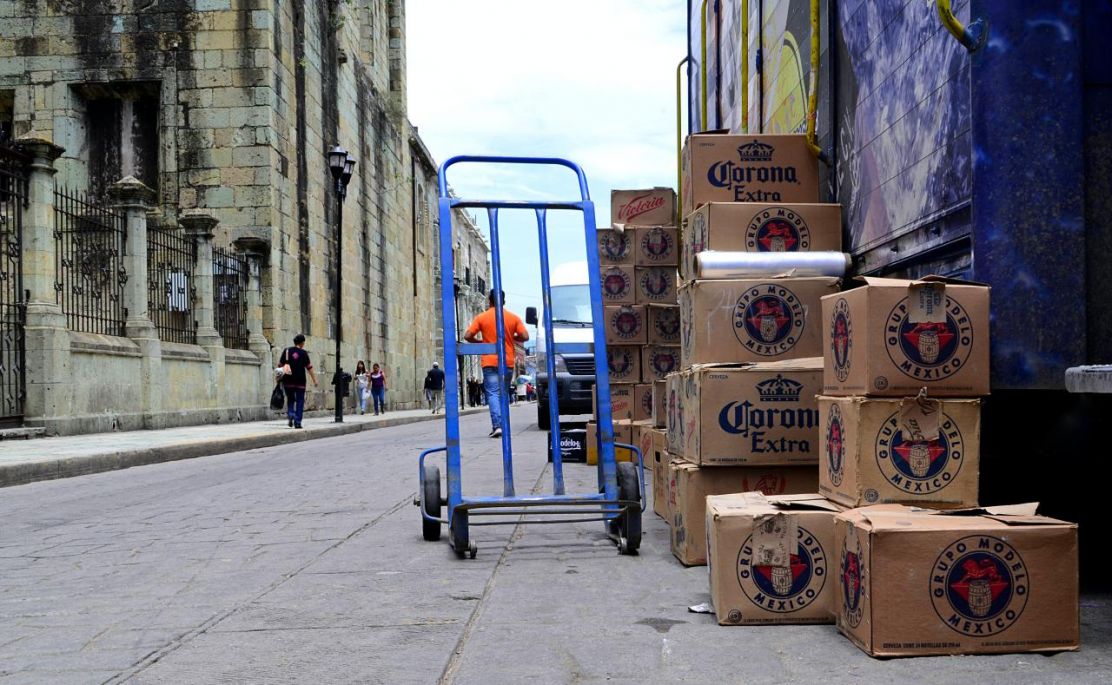 So here are few wine retailers in your area from where you can stock up, with delivery and pick-up. Even though you can't go drink at these places, you can still support them (and drink something great) by ordering from them. So, here is a quick list of wine retailers in Los Angeles delivering wines during self isolation. We'll keep updating our blog with more information - so stay tuned, stay well and stay hydrated!
Jason's Wine & Spirits
Nestled in the Downtown Los Angeles Fashion District for over 40 years. We offer a wide range of beers, wines, and spirits, including unique and hard to find bottles. Whether you're looking for that perfect gift or are just looking to unwind after a long day, you are sure to find what you need at Jason's. Either stop by or let us deliver it to the comfort of your home or office.
We currently offer fast delivery 9 a.m. to 2 a.m daily, 365 days a year! Check our website to see if you are in our delivery zone or give us a call to find out. We also offer event catering throughout the greater Los Angeles area, and can send a gift delivery for that special person in your life.
Source: https://www.instagram.com/jasonsliquor/
Website: https://jasonsliquor.com/
The Wine House
The Wine House is a family-owned independent retailer that has been serving customers from around the world for over 40 years and was named as one of the Ten Best Wine Stores in the World by Food & Wine. Our 25,000 square foot facility in West Los Angeles, California has a vast selection of over 6,000 domestic and imported wines, spirits and beers that is one of the largest and well-curated collections in the country. With helpful and knowledgeable staff to help customers make their selection and a wide variety of events such as seminars, tastings, wine and food pairings - from casual, in-store tastings, to sit down dinners with winemakers from all over the world as well as in-depth seminars that lead to certifications - we provide a unique, exciting shopping environment for clients ranging in wine experience from the complete novice to the connoisseur. We are honored to be the First Call for customers seeking products or assistance with any of our wide variety of products.
Source: https://www.instagram.com/the_wine_house_coimbra/
Website: https://www.winehouse.com/
K & L Wine Merchants
Welcome to K&L Wine Merchants! Since 1976 we've been proud to offer the world's finest wines, great service and competitive prices. We offer thousands of wines on this site with inventory updates happening in real time. In addition we operate three retail stores, in San Francisco, Redwood City and Hollywood, California. For several decades we've been publishing a free monthly newsletter. Our Philosophy It's very simple. We find the world's best wines and offer them at the best prices around. We offer outstanding wines from across the globe.
Source: https://www.instagram.com/klwines/
Website : https://www.klwines.com/
BevMo!
BevMo! is a privately held corporation based in Concord, California, selling mainly alcoholic beverages. The company was founded in January 1994 as Beverages & More! in the San Francisco Bay Area, and re-branded as "BevMo!" in January 2001. By October 2009, the company had 100 stores in Arizona and California.
Source: https://www.instagram.com/bevmo_co/
Website: https://www.bevmo.com/stores/wilshire
Flask Fine Wine & Whisky
Located in Studio City, Flask Fine Wines is your purveyor of fine wine, Whisky, & craft beer from around the world since 1962. Weekly Wine Tastings at Flask! Taste a whole flight or have a glass from our Reserve Wine List Join us every day between Tuesday through Saturday for wine tastings at our bar.
Source: https://www.instagram.com/explore/locations/114515693252463/flask-fine-wine-whisky/
Website: https://www.flaskfinewines.com/
Mel & Rose
We have custom made basket for all occasions. Large selection of Wine, Champagne and Spirits. The most elaborate chocolate & candy selection in CA from Europe. Amazing Deli and Catering. Mel and Rose is the premier source for gourmet gift baskets, gourmet food gifts, California Napa Valley wines, Imported wine, Champagne and Spirits. We offer Wine Clubs & The most elaborate luxurious chocolate & tempting sweets selection in CA. An outsanding assortment of cheeses, tapas, Fois Gras & fresh bread. Our Italian Deli features great panini sandwiches, pastas & salads.
Source: https://www.instagram.com/p/B_8Va5ml_tW/
Website: https://www.melandrose.com/asp_pages/index.asp
Mission Wine & Spirits
It has recognized as one of the finest wine & spirit shops in Southern California. Our selection is unparalleled in the quality and variety in diverse categories of spirits and fine wines. Mission has called Pasadena home for over 35 years. Over the years, we have grown tremendously due to outstanding product selection and customer service. We strive to provide the lowest prices for our valued customers. In 2007, after renovation our Pasadena home has become a new landmark within the City of Pasadena's historic Washington Village project.
Source: https://www.instagram.com/p/B-DMK_2J0GN/
Website: https://www.missionliquor.com/
Total Wine & More
Total Wine & More is America's Wine Superstore® -- the country's largest independent retailer of fine wine. We started in 1991 when brothers David and Robert Trone opened a small store in Delaware. Today, we operate 184 superstores across 23 states and continue to grow.
Source: https://www.instagram.com/totalwine/
Website: https://www.totalwine.com/
Yummy.com
We deliver groceries in about 30 minutes! Order now, and we'll deliver a complete selection of fresh produce, fresh meat, freshly prepared foods, packaged, gourmet and organic groceries, liquor, beer, wine and tobacco items to your door in about 30 minutes! - 30 minute delivery - $6.99 delivery fee - $14.99 minimum order - Free Delivery when you order $125 online
Source: https://www.instagram.com/p/BmCMKeTDiJa/
Website : https://www.yummy.com/?
Almor Wine and Spirits
Almor's purpose is to carefully select wine from the hundreds of wineries and thousands of brands available on the market today. This attentive process allows us to choose only what we feel will best satisfy your needs. Our selection ranges from great values under ten dollars to some of the most critically acclaimed and hard to find bottles.
Source: https://www.instagram.com/p/B-X9iz2FzE9/
Website : https://www.almorwineandspirits.com/