How Can liquor producers and Winemakers Make The Most Of July 4
One of the busiest days to sell alcohol is coming soon. How wineries, breweries, and distilleries prepare their curbside and pick up business will be the key. Here are some insights on how to grow your sales leading up to and on July 4.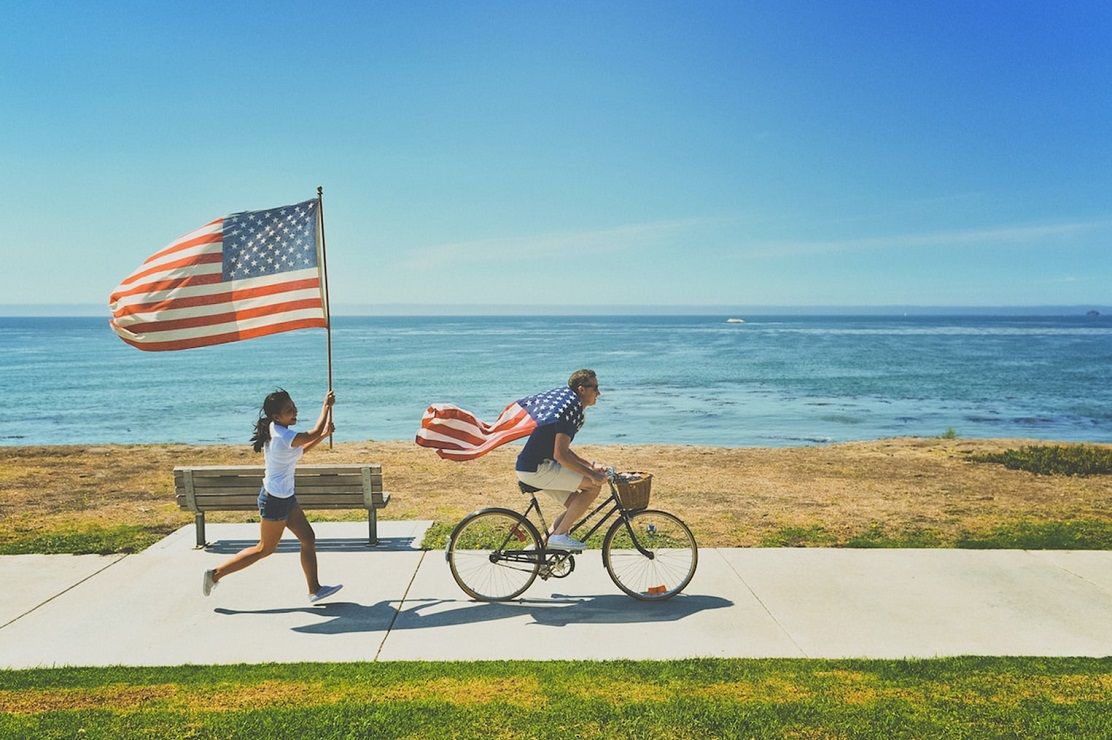 In any normal year, the Fourth of July is when Americans really like to let it all hang out. If Thanksgiving is when families get together, then Independence Day is when friends gather for BBQs and fireworks. It's a time when everything seems to be decked in Stars and Stripes, and the nation's many patriotic winemakers, brewers and distillers have always been a part of that.
Well, this year is likely to be different in many parts of the USA. The Covid-19 crisis has cast a pall over the nation, and even if restrictions are lifted many Americans are unlikely to be in a celebratory mood on the nation's birthday. Others, though, will be keen to enjoy themselves, even if they have to do so in a socially isolated fashion.
It's important to be prepared: even if this year's celebrations are muted, the fourth of July is still a big one for alcoholic drinks. Americans spent $1.6bn on beer and wine for last year's festivities. Here's what you can do to be ready for the fun.
Don't lose touch
In one sense, this is what you should be doing all the time: staying in touch with customers, reminding them of your existence, letting them know about any special offers you might have available. But it's probably more important now than ever before, since our opportunities to learn about great drinks in the ordinary way are inevitably more limited.
Some companies are excellent at this. Take Litchfield Distillery, based in Connecticut, for example: since the Covid-19 crisis struck, they've been hosting local mixologists on their blog as a way to promote them but also to share interesting and delicious cocktail recipes that include Litchfield products. It's a smart move, not least because cocktails are popular around the Fourth of July.
Emphasis the local
What do Americans like to drink on Independence Day? American products, in the main, from big-name classics like Budweiser and Jack Daniels down to tiny local brews. For distilleries, winemakers and brewers of all sizes, it's worth asking the question - what about you is distinctly native to where you come from? Do you sum up San Antonio? Are you Pittsburgh's No 1 patriots? Have you got a special offer with a patriotic sheen?
One brewery that does this really well is Yard's, in Philadelphia, the most July 4th of all American cities. Founded in 1994, the brewery has a distinctly Philly approach to brewing that takes British tradition and gives it a spin. Check out their 'Ales of the Revolution' variety pack, which takes in ales inspired by those enjoyed by Washington, Jefferson and Franklin at the time of the Revolution.
Deliver to the door - or keep it on the curb
Depending on where you are in the USA, self-distribution is either an increasingly fundamental part of your business plan or a dream. In Michigan, alcohol producers can ship to customers' doors but - thanks to a United States Court of Appeals verdict in early May - out-of-state stores cannot.
A number of Michigan wineries have sophisticated shipping and customer relations operations. A good example is Shady Lane Cellars in the Leelanau Peninsula. They're currently offering shipping for a penny (until June 15) on all wines, curbside pick-up is available for online orders, and the blog features handy advice on 'what to expect when buying wine online'. It details the value of buying direct from wineries, how long you can expect to wait (in-state, 48 hours; out-of-state, a day longer), and more besides.
It's the sort of useful, straightforward information that will put customers at ease, particularly when they're buying for an important occasion like Independence Day.
Focus on Food
What do you associate with Independence Day? Celebrations, family, fireworks maybe, and definitely lots of food. It's a time for simple BBQ food - burgers, hot dogs, steak - with sides like coleslaw and potato salad. There's apple pie. It's relaxed and informal. Drinks can be a little more complex - cocktails, perhaps? - but simplicity works here, too. Good beer and wine is what is called for.
One of the most proactive breweries, in terms of putting food and beer together, is Brooklyn. Brewmaster Garrett Oliver is one of the world's leading experts, having written 'The Brewmaster's Table' in 2003, and Brooklyn's website reflects that. Every beer profile on the website comes complete with food matches - so for Brooklyn Lager, the flagship brand, there's pizza, burgers, roast chicken and fried fish, all strong Independence Day options.
Or maybe Summer Ale might be more suitable? This light, crisp, easy-drinking ale goes down perfectly with fish tacos, salas, seafood, quiche and, so the Brooklyn website says, parties. Equally appropriate.
Offer Inspiration
Not everyone, of course, will be eating burgers. The days when the illusion that all Americans thought and lived the same way existed are long gone, and drink producers must try to appeal to people with vastly different cultural backgrounds, and dietary requirements. America is diverse; producers can find their niche within that diversity, or try to produce something for nearly everyone.
That's an intimidating prospect, but New Deal Distillery in Portland, Oregon, had had a go. Look at their cocktail recipe page: anyone who's ever had the slightest inkling to drink a cocktail will find something appealing there. There's a huge variety, from their spin on a Tom Collins, Bill Collins, to Snow Bunny, featuring carrot juice, candied ginger and spiced rum, which might be more suitable for Thanksgiving than Independence Day.
New Deal's diverse cocktail offering reflects the variety of drinks they make: pear brandy, casaca liqueur, rum and much more. Oh, and there's their first ever product, New Deal Vodka, which is made with Oregon wheat - a suitably patriotic ingredient for the most patriotic of days.
Need help getting your product into customers' hands? Sign up today at Get Drinks Delivered to ensure consumers can buy your bottles.