Bargara Brewing Helps Australian Drinkers To Enjoy Craft Beer At Home
On this page you will find how Bargara Brewing is helping Australian drinkers to enjoy craft beer at home during self isolation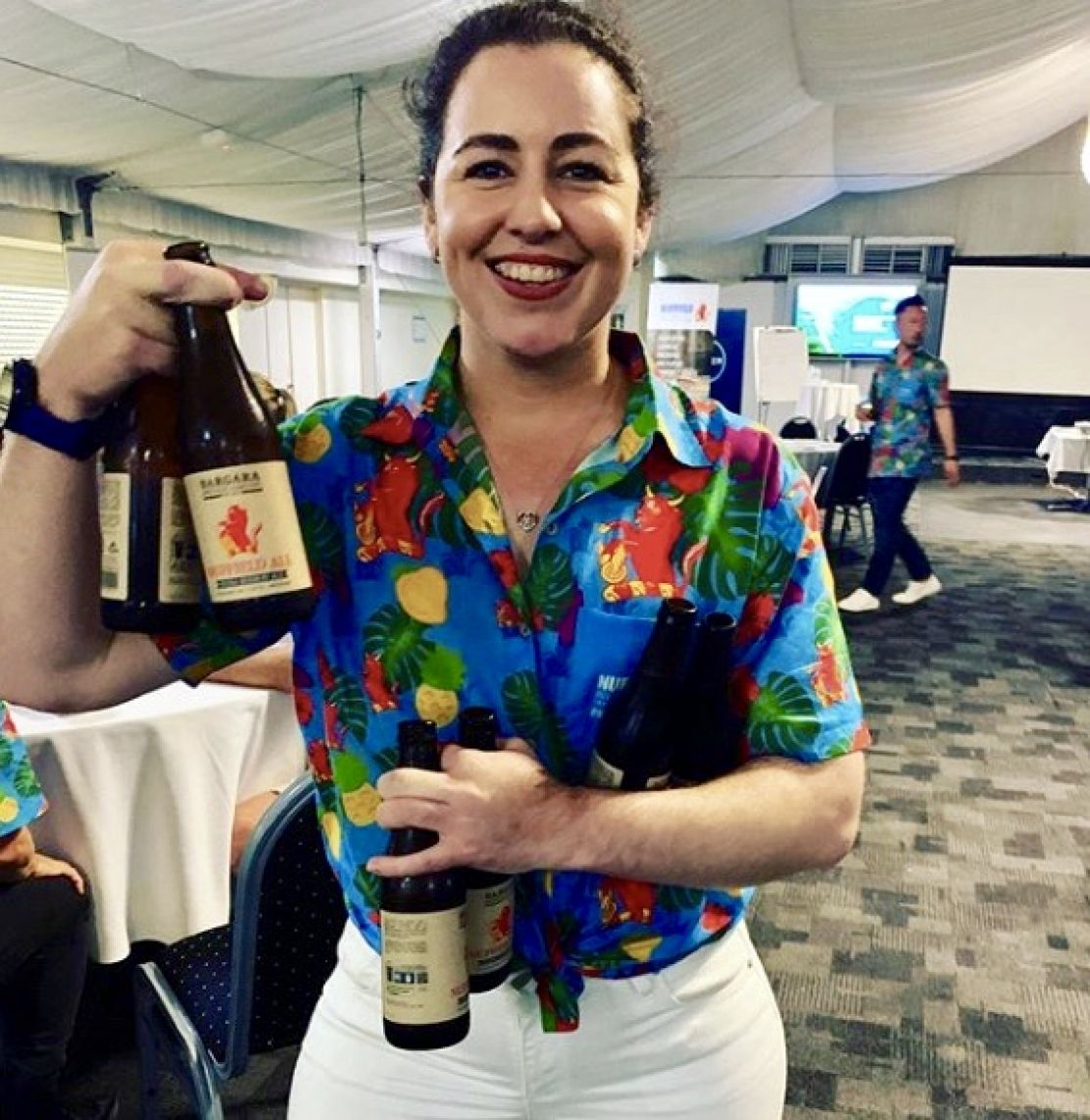 Our latest #AllTogetherBeer has just been packaged, using freshly picked wet Columbus hops in the boil and fermenter. Big piney fruity aroma and a smooth malt finish, 6.2% ABV.
Many thanks to all our supporters, your help is greatly appreciated by us all.
Available at #thebrewhouse and online at https://bargarabrewingco.com.au/shop/
In picture Andrew Clark,Head Brewer since 2015.
The brewery also had a fantastic Brewhouse restaurant where you can enjoy their fresh beers and delicious pizza's. Great find for locals in the Bundaberg region.
Founded in the little coastal Queensland town of Bargara in 2014. Bargara Brewing Company moved into it's home "The Brewhouse" on 10 Tantitha St, Bundaberg, 15 mins from Bargara and 4 hrs North of Brisbane on the Southern Great Barrier Reef.
As a Family owned and operated regional Queensland Business, our dedicated people are the core of what we do. Jack Milbank is the Founder and CEO, with wife Jacinta and their 3 girls. Andrew Clark, a nationally recognised champion brewer, with some 25 years experience is the Head Brewer, We have a dedicated Hospitality crew who look after everyone that comes into The Brewhouse, as a busy restaurant, bottleshop event and retail venue, located within the Brewery.
You can support the brewery by buying from their online shop here or doing a take away at the brewery.
The doors are open at #TheBrewhouse for takeaways of our full range of cartons and six packs . We still have a few Crowlers of the delicious #AllTogetherBeer available and they won't last long so come in and get your weekend supplies. https://bargarabrewingco.com.au/shop/.