UK Beer Drinkers - Get Amazing Beers From Black Storm Brewery
If you drink with us, your one of us #stormchasers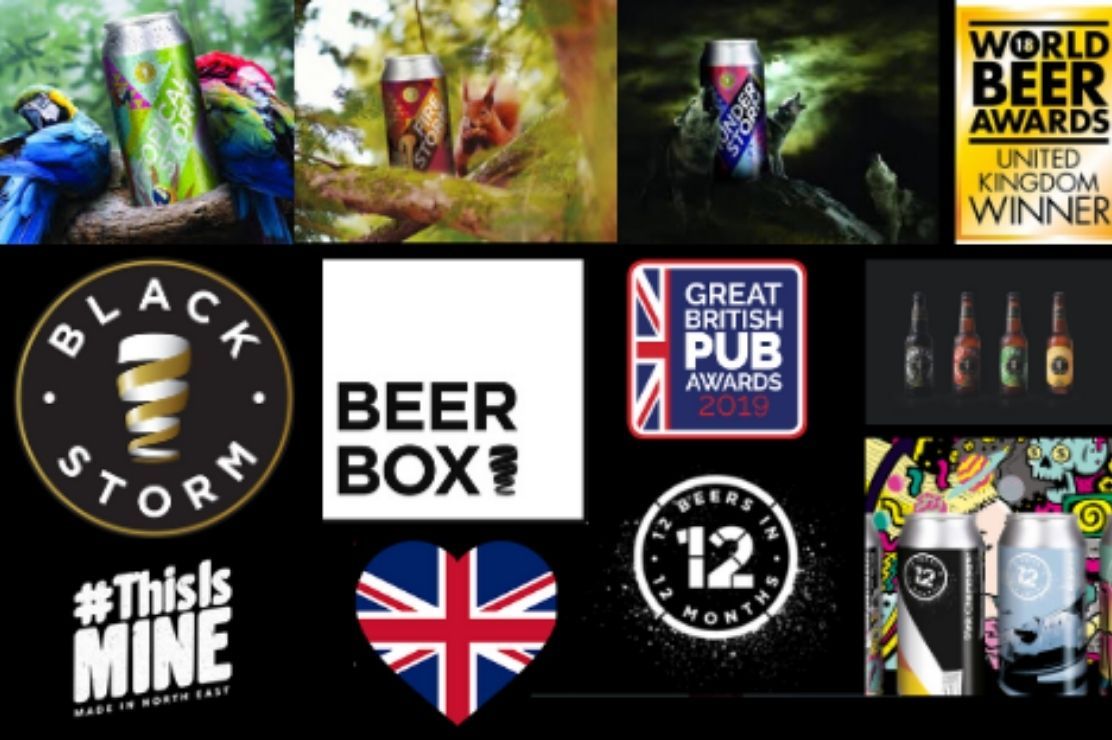 Black Storm Brewery is a Multi Award Winning Craft Beer Brewery, with beers brewed in the North and available across the UK.
You can buy their beers from their online store directly.
During the pandemic whilst our Tap Houses remain closed for on site drinking, we have taken our Craft Beer Store "Beer Box" on a mini 2020 tour, popping up in our Whitley Bay Tap House, and on a New Site in Bedford Street North Shields, with over 150 different beer lines in stock.
there is sure to be something for everyone, and if you can't find what your looking for we will try and track it down for you. Find Us:
Mon - Sat 4pm - 7pm 10 York Road, Whitley Bay, NE26 1AB
Thurs / Fri / Sat - 85 Bedford Street, North Shields, NE29 6QF
Time really does fly when you're having fun! It's been whole month since we rebranded our two bars in Newcastle and Whitley. The Tap Houses have began to draw in the punters, creating their own identity. Both bars are aimed at having a strong events portfolio; monthly events are scheduled to bring in new customers who want to enjoy our friendly, relaxed venues.
The altering of opening times is aimed at bringing people in who are wanting a drink or two after work. The addition of locally produced artisan food into Tap House Whitley Bay (Newcastle due to follow suit in the coming weeks) means we now serve exceptional pies and sausages rolls to accompany your drink.
Staying In - Is the New Going Out!
If shopping on-line is more your thing, then you'll be excited to know we have supercharged our online store: www.blackstormbrewery.com/store/ containing over 120 of the usual suspects, including beers from Anarchy, Brew York, Alphabet Brewing Co, Yeastie Boys and Magic Rock to namedrop just a few. All beers can be ordered online, for local click and collect / next day delivery or national postage via royalmail.
To make things even more exciting here is a 10% discount code for your first shop - 979AGUPNQGYY.
On a side note, they also have amazing facemasks and here is the message from their founder.
Because the number one priority for me is the safety of our team and our guests - we have produced the Black Storm Face Mask - if you would like one of these little fellas get in touch! #stormchasers #newnormal #teamsafety - OK So its been that popular I have added them to the online store: http://www.blackstormbrewery.com/store/Black-Storm-Face-Mask-p211289364.