2018 Best Gin Of The Year Now Available To UK Residents
If there was one gin, we would recommend drinking right now, it would be this 2018 award-winning Gin which you can now get directly delivered from the distillery.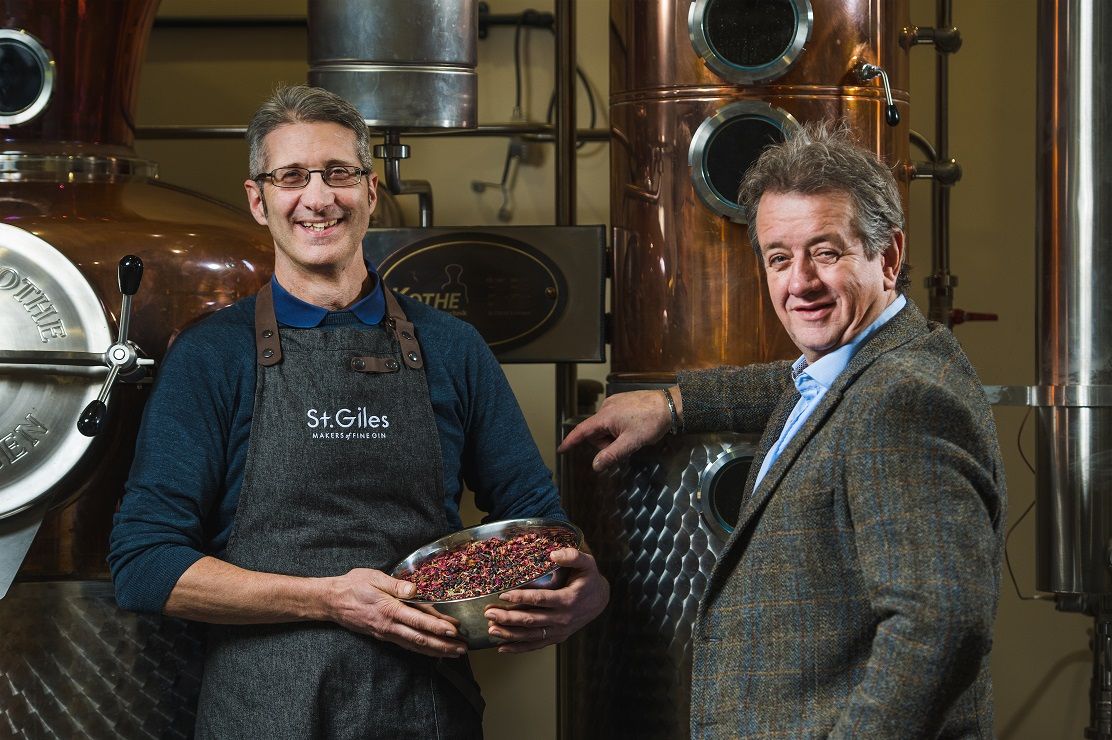 St. Giles Gin was awarded the Best Gin in 2018 from UK by USA Spirits Ratings which is one of the leading spirits competitions in the USA that is judged by leading trade buyers of the USA.
The USA Spirits Ratings was launched in late 2017 by Beverage Trade Network, which organizes alcohol beverage industry events all over the world. The goal of this event was to judge spirits the way consumers judge them. In contrast to other spirits competitions, where distilling ability and technical expertise sometimes receive primary consideration at the expense of drinkability, the goal of the USA Spirits Ratings was to award and celebrate the spirits that spirit drinkers actually want to buy, whether at a retail liquor store or ordering off the menu at a restaurant.
You can buy our Gin from our online store here.
So what's with the name...St. Giles is an area in London that was synonymous with gin shops in the 18th century and it also happens to be a historic road in the fine city of Norwich, where Simon and his family have their own 18th century shop.
As per wiki: St Giles is a district of London, in the south-west of the London Borough of Camden. It gets its name from the parish church of St Giles in the Fields. The combined parishes of St Giles in the Fields and St George Bloomsbury (which was carved out of the former) were administered jointly for many centuries. It is the location of the church of St Giles in the Fields, the Phoenix Garden and St Giles Circus.
As London grew in the 18th and 19th centuries, so did the parish's population, rising to 30,000 by 1831. Later, a large percentage were Irish, having emigrated because of the Great Famine (Ireland) during 1845 and 1849.
The rookery stood between the church and Great Russell Street, and Seven Dials near where Centre Point stands today, now home to the Centrepoint homeless charity.It was of one of the worst slums within Britain, a site of overcrowding and squalor, a semi-derelict warren. From Georgian affluence in the 18th century, the area declined rapidly, as houses were divided up, many families sharing a single room. Irish Catholic immigrants seeking to escape desperate poverty took up residence and the slum was nicknamed "Little Ireland" or "The Holy Land". The expression "a St Giles cellar" passed into common parlance, describing the worst conditions of poverty.
Image Source: https://en.wikipedia.org/wiki/Beer_Street_and_Gin_Lane
Beer Street and Gin Lane are two prints issued in 1751 by English artist William Hogarth in support of what would become the Gin Act.
Open sewers often ran through rooms and cesspits were left untended. Residents complained to the Times in 1849: "We live in muck and filth. We aint got no priviz, no dust bins, no drains, no water-splies, and no drain or suer in the hole place." The rookery was a maze of gin shops, prostitutes' hovels and secret alleyways that police had little hope of navigating. William Hogarth, Thomas Rowlandson, and Gustave Doré, among others, drew the area, as did novelists Henry Fielding and Charles Dickens. Romance novelists Elizabeth Hoyt and Erica Monroe about it extensively in their Maiden Lane and Rookery Rogues series, respectively.Peter Ackroyd writes "The Rookeries embodied the worst living conditions in all of London's history; this was the lowest point which human beings could reach".
This exceptional gin is hand-crafted using a delicate blend of exotic botanicals. We simply want St. Giles, our modern, elegant gin with its global flavour, to be the byword for quality and taste.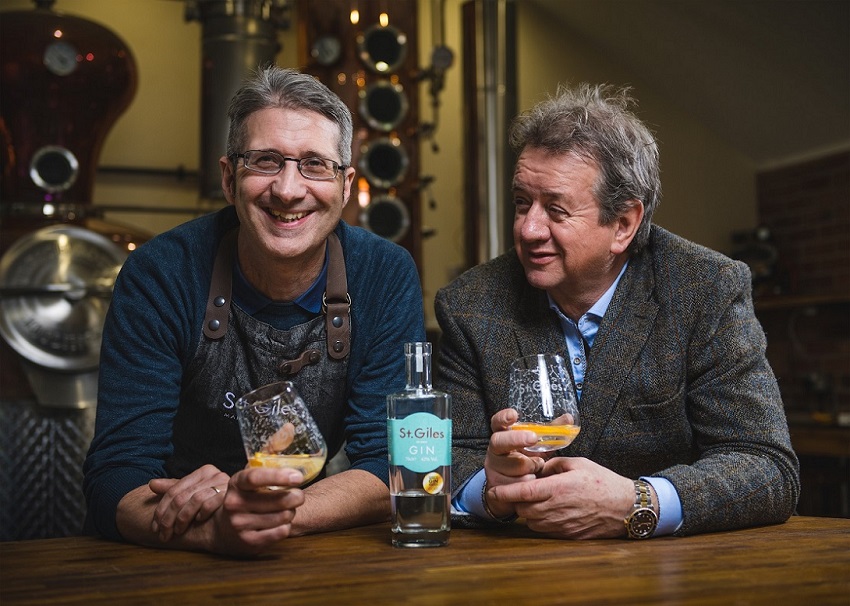 In picture founder Simon Melton and head distiller Pete Margree. Image source: St. Giles Gin website.
Returning home to Norfolk, the land of big skies and wide coastlines, gave Simon the perfect setting for quiet contemplation and dreaming of his next adventure; producing and perfecting a recipe for his own exceptional gin. And now, with the help of head distiller Pete Margree and a beautiful custom-made copper still named Anna, that dream has finally been realised.