Drew Gabel From Blindwood Cider Aims To Give You The Best Cider
A lifelong devotion to horticulture and a passion that started as home brewing and fermentation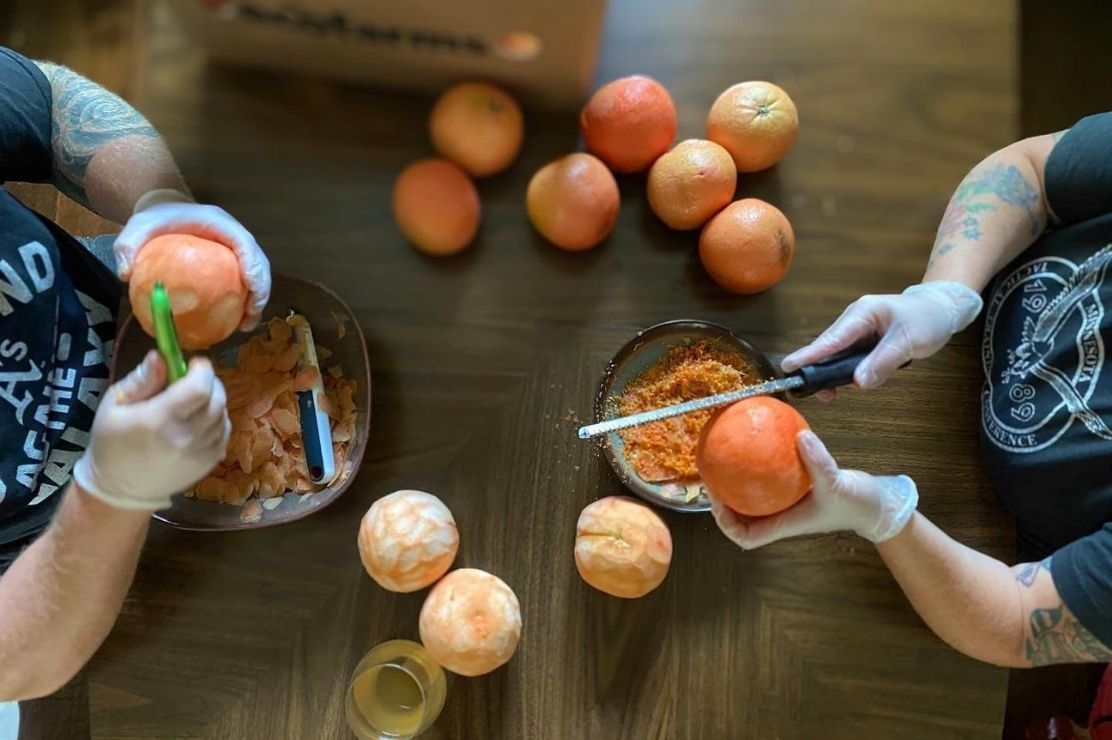 Hi! I'm Drew, cider maker and head dreamer at Blindwood Cider. Our cidery had its humble beginnings in my cramped garage in Hayward, CA. I've embraced a life long passion for home brewing, experimentation, and all growing things. I've learned the value of sustainable, responsible, and non-exploitive horticulture.
It's this devotion and experience that we put into every ounce of our craft cider. We use only the best apples and never brew from concentrate. At Blindwood Cider, we aim to wring the best draft from every branch.
Our Flagship Ciders are what started this journey for us. Thoughtfully and patiently crafted, they contain the perfect blend of apples and fresh herbs. These ciders are refreshing, innovative, well-balanced, and meant to be enjoyed with friends.
Please check out our "on-tap map" to find out who is pouring. Our bottles can be found at a variety of bottle shops and grocery stores throughout the East Bay. If you can't find us at your local retailer, ask!
More about Drew…
A Bay Area native, Drew's love for apples began after working on a local farm. Spending hours in the orchard at UC Santa Cruz, pruning, cultivating, and harvesting, his brewing interests gradually shifted from homebrew ale to craft cider. After his time in Santa Cruz, Drew further honed his skills under world-renowned cider maker Peter Mitchell, and attended intensive craft cider workshops at Oregon State University. His biggest passion is to honor the apple from branch to glass while bringing unique and exciting flavors to the burgeoning field of craft cider.
Sales are handled by Cathy Gabel
Cathy joins Blindwood with over 10 years of experience in sales, team leadership, and customer service. She brings positivity, passion, and tenacity to the Blindwood team. Cathy fell in love with gardening the moment she met Drew amongst his garden in 2015; cider was soon to follow and then Drew himself. She has committed herself to spread joy through quenching the thirst of Bay Area residents with her husband's refreshing approach to cider.
And everything else is taken care by Erin Gabel
Erin is Drew's jaded older sister. So naturally, her role within Blindwood is to make sure everything is perfect, organized, and micromanaged. Prior to her time with Blindwood she worked in the field of Behavior Analysis for over 15 years. She brings with her a passion for family, the Bay Area, and a data-driven approach to all things cider. After being gluten-free for almost 10 years; she found the market lacking in dry, drinkable cider and is proud to support her brother's endeavors to give the cider a new name, one palate at a time.
Also, Erin loves flowers (& Tupac). She side-hustles under the alias Ashes to Asters.