Ferino Distillery Delivering New Canned Cocktails
Check out how family owned amaro distillery in Reno's Brewery district delivering cocktails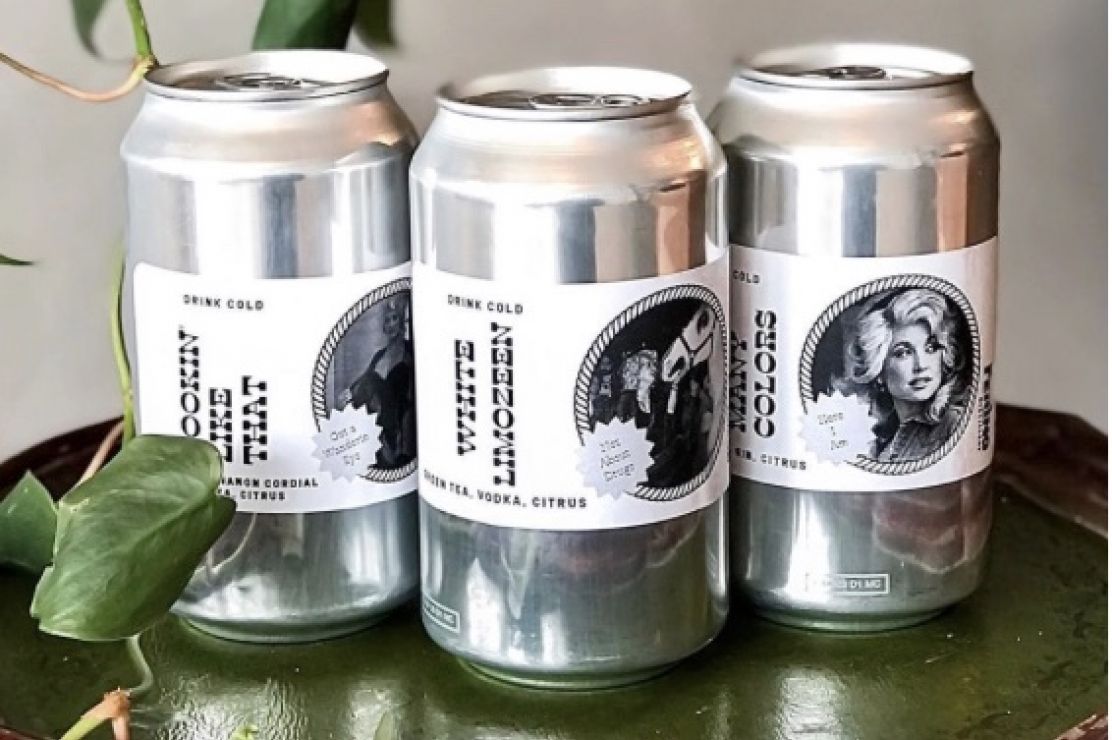 Ferino Distillery is a family owned amaro distillery in Reno's Brewery district, featuring a full cocktail bar, bar snacks and custom cocktail catering.
Their new website store is stocked with new canned cocktails, snacks and other goodies. Check it out here.
This story was born out of founder Joe Cannella's curiosity about his family name. Cannella is the Italian word for cinnamon, but its origin was a trade name - Cannellas were merchants in the ancient Italian spice trade, dealing in exotic flavors from around the world.
It was this discovery during a trip to Sicily in 2010, and the retracing of their family roots that led founder Joe to discover "rosolio di cannella", a cinnamon liqueur made in traditional fashion in southern Italy. His resulting obsession led him to create his own Cannella Cinnamon Cordial, and to embrace the bittersweet world of Italian amaro.
A surprise announcement of coming twins sped up his family's move from San Francisco, where the company was born, back home to Nevada where Joe and his wife Annie were born and raised. It is there that they are launching a distillery of their own, in the heart of Reno's original manufacturing district on East 4th Street.
Ferino distillery is now open for pick up, tours, and private label reservation of tasting. You can make reservations here.
Here are some of the products you can buy online from them directly.
CANNELLA CINNAMON CORDIAL
OVERVIEW
Cannella Cinnamon Cordial is crafted as an after-dinner digestivo, and for craft cocktails.
At less than 6% sugar by volume, Cannella Cinnamon Cordial stands sippable on its own, and with the cleaner, thinner (not syrupy) profile it plays a balanced role in an array of craft cocktails.
WHAT'S IN IT
In traditional fashion, the ingredients are clean and straightforward. Made with brandy, neutral spirits and spices, including a blend of four unique cinnamon varietals (Ceylon ("true) cinnamon from Sri Lanka, and cassia cinnamon from Vietnam, China and Indonesia).
HOW TO ENJOY
On the rocks with an orange twist, or try in one of our signature cocktails!
THE BOTTLE
Old world meets modern design. The triskele symbol, which is also used in the Sicilian flag, is based on man's oldest stone carvings. Each bottle is hand-signed by founder and producer Joe Cannella.
Specs
ABV: 34%
Base: Grape Brandy + Neutral Spirits
Sugar: Less than 6%
Format: 750ml
Cases: 6x 750ml
AMARO CANNELLA
OVERVIEW
Amaro Cannella is a balanced bitter liqueur like no other. Our take on the classic Italian amaro is defined by a gentle anise-forward nose, a complex base of over twenty herbs and botanicals, citrus notes, and a signature bittersweet finish.
At a higher proof and much less sugar than a traditional Italian Amaro (33%abv), it both stands on its own and has great versatility in cocktails.
WHAT'S IN IT
While the formulation is proprietary, we can share that gentian root drives the bitterness, and it includes fennel, coriander, anise and Ceylon ("true") cinnamon among many other botanicals, roots and spices.
HOW TO ENJOY
On the rocks with a splash of club soda makes for great sipping. We also recommend Amaro Cannella in a Paper Plane, and other classic amaro cocktails. A light pour over ice cream will impress your guests.
Specs
ABV: 33%
Format: 750ml
Cases: 6x 750ml
FERNET FERINO
OVERVIEW
Fernet Ferino is a fresh take on a classic Italian spirit. Overproofed at 42%, and with under 5% sugar by volume, Fernet Ferino is drier than you might expect, and foregoes the traditional caramel coloring you'll typically find in most other Fernets. This allows us to better showcase the ingredients and allow them to shine through.
WHAT'S IN IT
While the formulation is proprietary, we can share that among many other botanicals, roots and spices, we are Fernet Ferino includes myrrh, saffron, turmeric and angelica root.
HOW TO ENJOY
On the rocks with a lemon twist makes for great sipping.
Specs
ABV: 42%
Format: 750ml
Cases: 6x 750ml
Buy these products online.
Distilleries Delivering Spirits In USA