Hartford Flavor Company - Home of Wild Moon Liqueurs
See how you can try its varietal pack where you can Sample 6 Wild Moon flavors and get it deliver at your doorstep.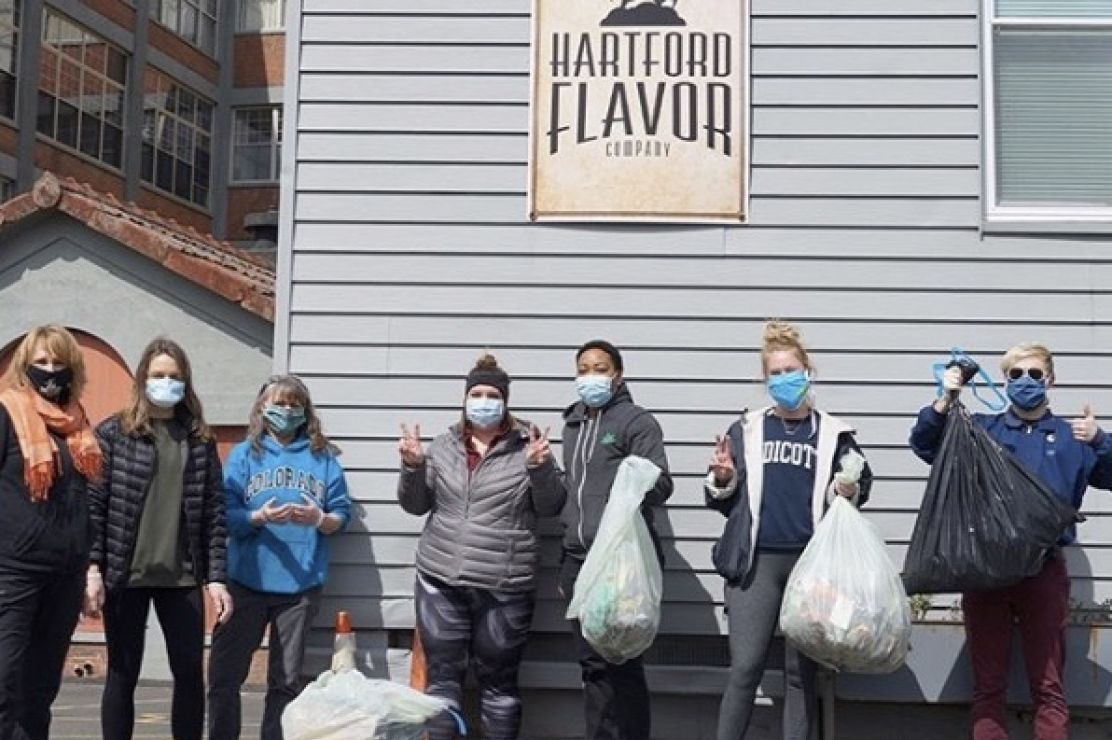 Hartford Flavor Company is a distillery in Hartford, CT and makes Wild Moon Liqueurs and other products that are all natural.
Hartford Flavor Company's mission is to provide the liquor market – mixologists, retailers, and consumers – with uniquely flavored natural liqueurs that are on-trend and align to the idea that the creative cocktail is an essential aspect of both the social and dining experiences. We want to be both a part of and to extend the new "cocktail culture."
This venture is about celebrating the amazing, organic botanicals that are so much a part of our lives, yet somehow have been forgotten. We want this to be a reminder. We want to fill the hole in the market for unusually flavored, botanical liqueurs.
Liqueurs are basically sweetened tinctures. In Medieval and Victorian times, tinctures and herbal medicines were sweetened following their creation to help conceal the bitter taste. 'A spoonful of sugar to help the medicine go down' is exactly what a liqueur is. Most liqueurs of the past were used for the medicinal properties, to aid in digestion, and to help with ailments. We want to get back to this idea – healthful drinking!
The History
We have been making Cranberry liqueur as gifts for years now, which was an immediate hit with family and friends. Following experimentation with a few more flavors (and people drinking us dry) it became clear we needed to become a company to satisfy the local demand.
In picture Dubays with Company Logos
We found ourselves bored with the flavors of liqueur available, since we often enjoy a nip of liqueur after dinner, as a flavor for champagne, and in baking and cooking. Many currently available liqueurs are either muddied in flavor with many ingredients, variations on the same flavor, or hideously artificial and over – sweetened. We decided to venture into unusual flavors.
Cranberry was followed by Lavender, and as it was autumn, we used trimmings from our plants. It was absolutely wonderful. In that vein, we tried Rose, Chai Spice, and Birch. Our tasting panels, and our friends, were amazed. Each one really captured the essence of the plant and the flavor in a pure, new way. It was clear we were on to something special.
The idea for a company hit us at a party we hosted in 2013. We then tasted the liqueurs around to various groups and industry people. Honestly, we were waiting for someone to tell us they were horrible and we didn't stand a chance. No one did. Everyone said we needed to get these on the market as soon as possible, with quotes of 'Amazing,' 'Magic in a bottle,' and 'Can I buy some?'
Thus, the Hartford Flavor Company and Wild Moon were born.
How to buy from Hartford Flavor Company
You can buy from their online store directly.
The Hartford Flavor Company tasting room is located in an historic manufacturing building where the first pay telephones were made. Named Diana's Lair, the tasting room has a full-bar and a unique decor including a living wall. It's what we like to call a mixology playground where nature meets great cocktails.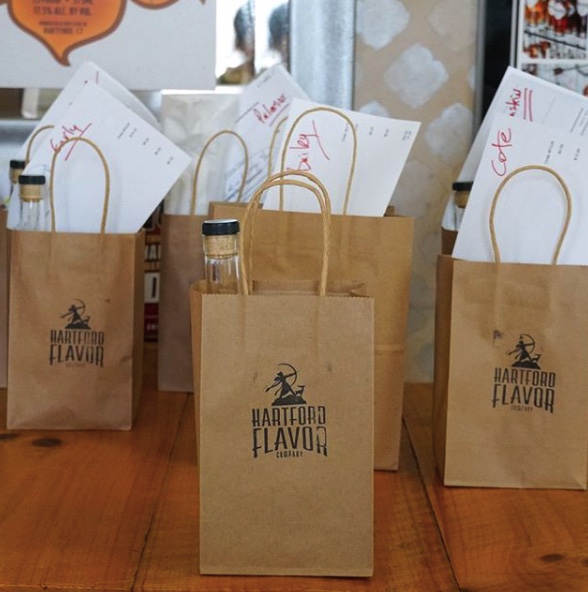 The tasting room is open to the public on weekends, and the $10 fee per person includes a Wild Moon Liqueurs production process tour, tastes of current and future flavors, light food bites, and cocktail samples. Hours of operation are Fridays 4 – 7 pm, Saturdays 1 – 6 pm, and Sundays 2 – 5 pm. NOTE: Tours are temporarily suspended but our retail store is open Mondays-Fridays Noon-5pm and Saturdays 11am-4pm for bottle sales, gift certificates, and sanitizer (as long as supplies last).
You can also reserve our tasting room for your private event! Make your company outing, fundraiser, birthday party, girl's night/guy's night out, etc. extra special. Food offerings are available from restaurants and caterers such as Bear's Smokehouse BBQ, Max Catering, Spice Catering, and The Bee's Knees Catering. Contact us at info@hartfordflavor.com or call 860-338-1642 to customize your event!!
We are located in the rear of 30 Arbor Street in Hartford's Parkville section – right off I-84's Exit 46 / Sisson Avenue.
GDD recommends to try their varietal pack where you can Sample 6 Wild Moon flavors and also get a cocktail recipe booklet with it