MISCellaneous Distillery - Crafting award-winning spirits in Mount Airy Maryland
Find out how to get best spirits in Mount Airy Maryland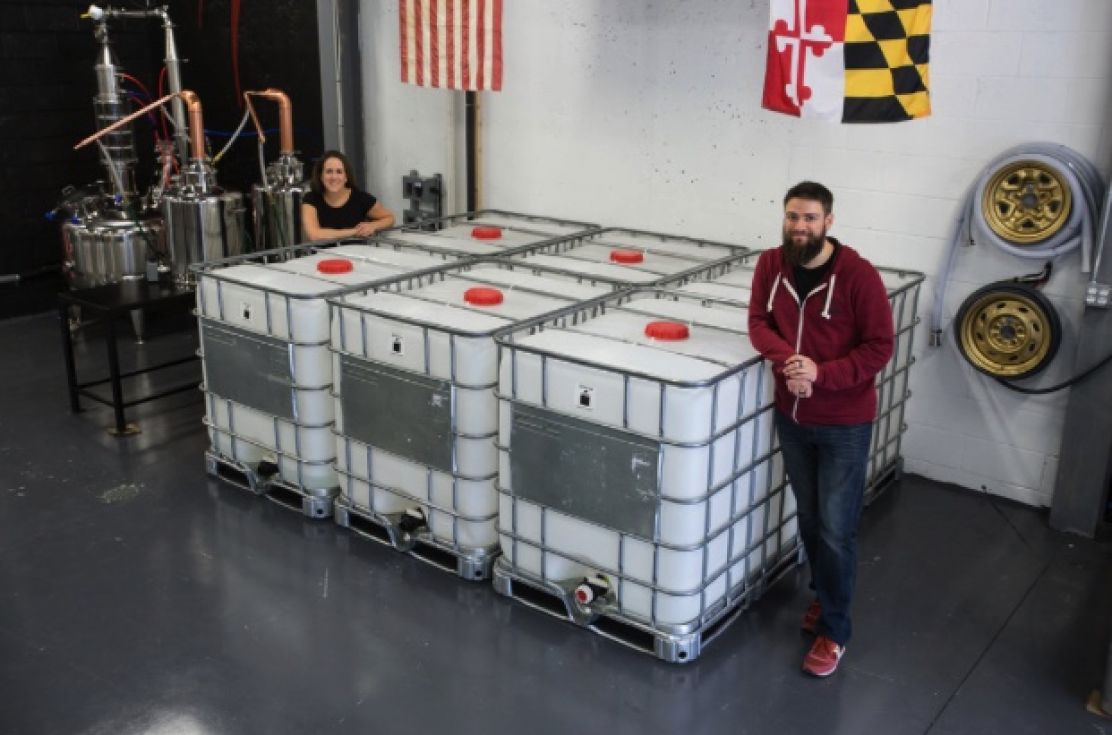 MISCellaneous Distillery - Pick-up and Delivery Options and COVID-19 Updates.
Our production has shifted to a product category we didn't expect to create... hand sanitizer. We are supporting local municipalities (hospitals/first responders/etc) and our non-profit partner Meals on Wheels of Central Maryland. Check out this CNN video for more information. We are not producing hand sanitizer for sale to the public. Please follow the recommended guidance of staying home whenever possible, and continuing frequent and thorough hand-washing.
If you would like to restock on our spirits, contact your local liquor store or use this site to order spirits, mixers, or a cocktail set for pick-up or free delivery (30 mile radius from the distillery, minimum $40, ID required at time of delivery). To arrange delivery, use the "shipping" option on this site and follow the instructions provided as a temporary workaround. To encourage hand-washing, Single Barrel Soaps are discounted 20%. All prices shown include tax.
Risky Rum
Taking a risk deserves a reward. That's the origin of Risky Rum. Made with dark brown sugar and blackstrap molasses, this white rum has a distinctive taste that's delicious to sip and incredible to mix. Hints of butterscotch and toffee on the nose and a smooth, buttery mouth feel will keep you coming back for more. 40% ABV. Buy this now.
Dew Point Rum
All that glitters is gold...is a line I once heard on the radio. And this golden rum is no exception. Made with the same blackstrap molasses and dark brown sugar mash as our Risky Rum, Dew Point Rum spends a little time with charred oak to achieve it's golden color. With notes of vanilla and caramel and bottled at 50% ABV, this golden rum will soon become your favorite. Buy this now.
Location & Hours
MISCellaneous Distillery
114 South Main Street, B103
Mount Airy, MD 21771
240-394-MISC (6472)
spirits@miscdistillery.com
Full website: www.miscdistillery.com
Currently closed for tastings and tours.
Bottle pick-up and delivery now available through this site.
Thank you for your support and stay well.