The Long Drink Company of Finland Is Now Delivering In America
On this page you will find about The Long Drink Company of Finland and its Journey to America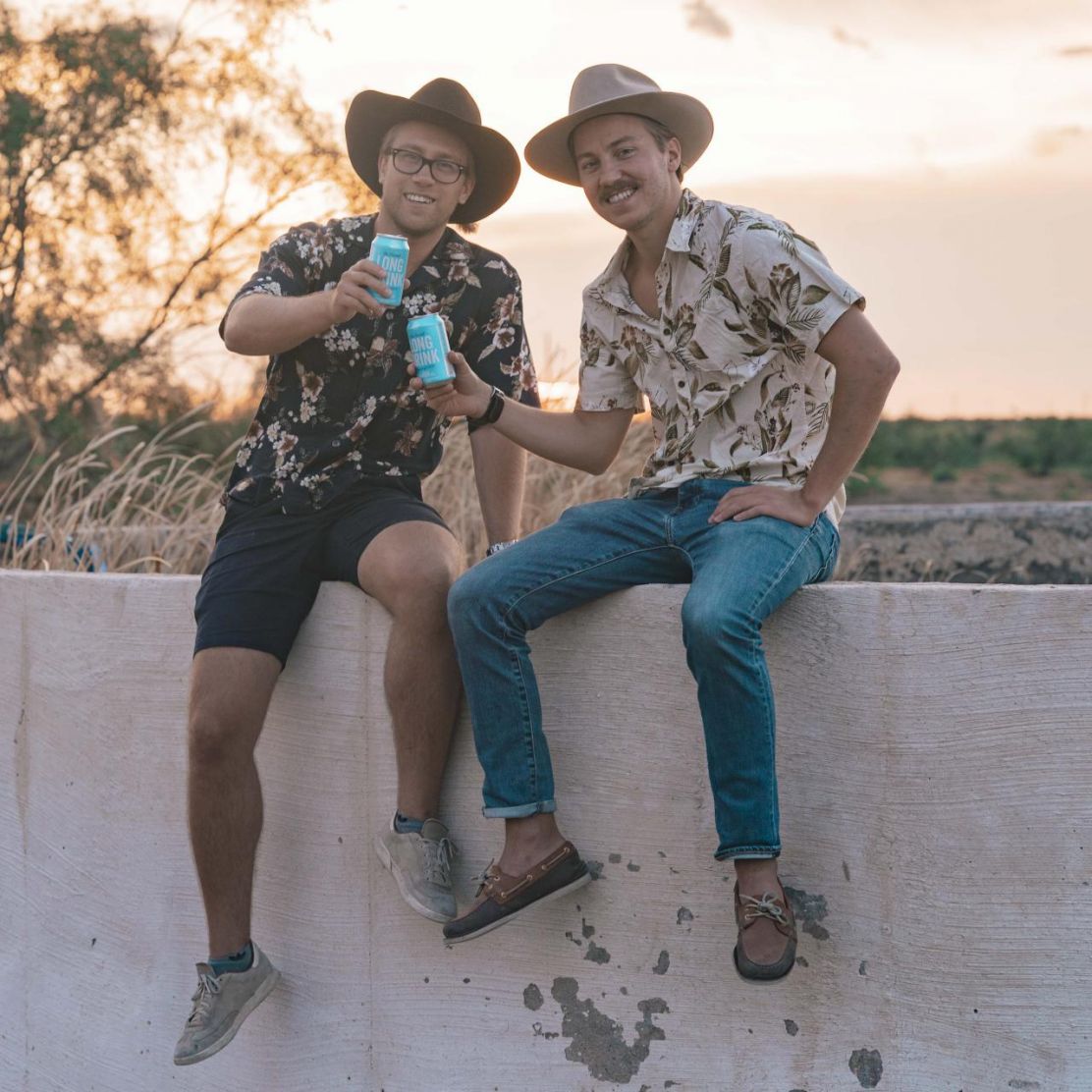 The Long Drink Company is a young startup founded in 2017. It was formed by 3 Finns and an American to bring Finland's #1 type of alcohol to the US. We have been growing quick, and are already available in 9 states.
You can order drinks via Drizly
OUR STORY
One Year in the USA
It's mid 2014 and Sakari Manninen and Ere Partanen land in the USA to study abroad. Their first night in the country they end up at a party of young US entrepreneurs and meet one of the hosts, Evan Burns
They quickly bonded, added another Finn Mikael Taipale to the mix, and traveled as a group around America during their exchange studies.
Eventually they convinced Evan to visit Finland. They introduced him to Finnish traditions, such as sauna, swimming in the frozen Baltic Sea, eating reindeer, among other things. The tradition that stuck the most was drinking long drinks.
Over the next couple of years the Finns went back to studying their Master's in Finland and Evan continued growing his company in the US. Despite their busy lives, they found time to travel together, and Evan kept coming back to Finland.
Over these years the friendship of the four deepened and Evan was convinced Americans would love long drink. Soon, discussions of long drink turned into a business plan with one unified goal: bring the national drink of Finland to America.
In the Spring of 2018 The Finnish Long Drink soft launched in NYC. The Long Drink is now sold at some of the hottest locations, and has become one of the fastest growing alcohol companies in the US.
Only a few weeks after the Long Drink was launched, Miles Teller happened to be in New York City for the weekend. As he often does, Miles was staying in the Lower East Side, hanging out in his old neighborhood and stopped by a local liquor store.
There was a tasting of 'Long Drink' at the store, Miles gave it a try, loved it and learned it's the number one type of alcohol in Finland and a category that doesn't exist in the US. Ere and Sakari were there at one of the very first tastings in the country.
Back then the brand was only available in the northeast so Miles started to get Long Drink shipped to his place in LA, and it became his drink of choice on the golf course and hanging out with friends. After telling more friends about it, he coincidentally realized he had a mutual friend with Evan.
Miles loved Long Drink so much, he had his friend connect him with Evan, who talked about the awesome movement of superfans growing behind Long Drink. It turned into a friendship with the founders and Miles hanging out several times in the fall and winter drinking Long Drink while Miles kept sharing ideas on how to grow the brand and story.
Eventually the jokes of working together got more serious, and one afternoon at Soho house in LA, when Miles, Evan and Mikael were drinking Long Drinks they had smuggled in, a plan was scratched out of having Miles become an owner and help lead in creative strategy, telling the story of long drink, and building key partnerships.
Finally in October 2019, Ere, Sakari, Mikael and Evan hosted the Long Drink's newest co-owner, Miles Teller, in Finland. It was the actor's debut trip to Finland where he got learn about the Finnish culture and experience the inspiration for the brand first hand.
While in Finland, he accompanied the founders in Helsinki, Suomenlinna and Nuuksio National Park. Teller enjoyed the beautiful countryside and participated in traditional Finnish activities along the way, such as sauna, swimming in the cold Baltic sea and singing Karaoke in several bars across Helsinki.