Fuel Up This Weekend With Healthy Choices
This weekend explore the unique and healthy recipe of Asian Stir fry with Rainbow Trout.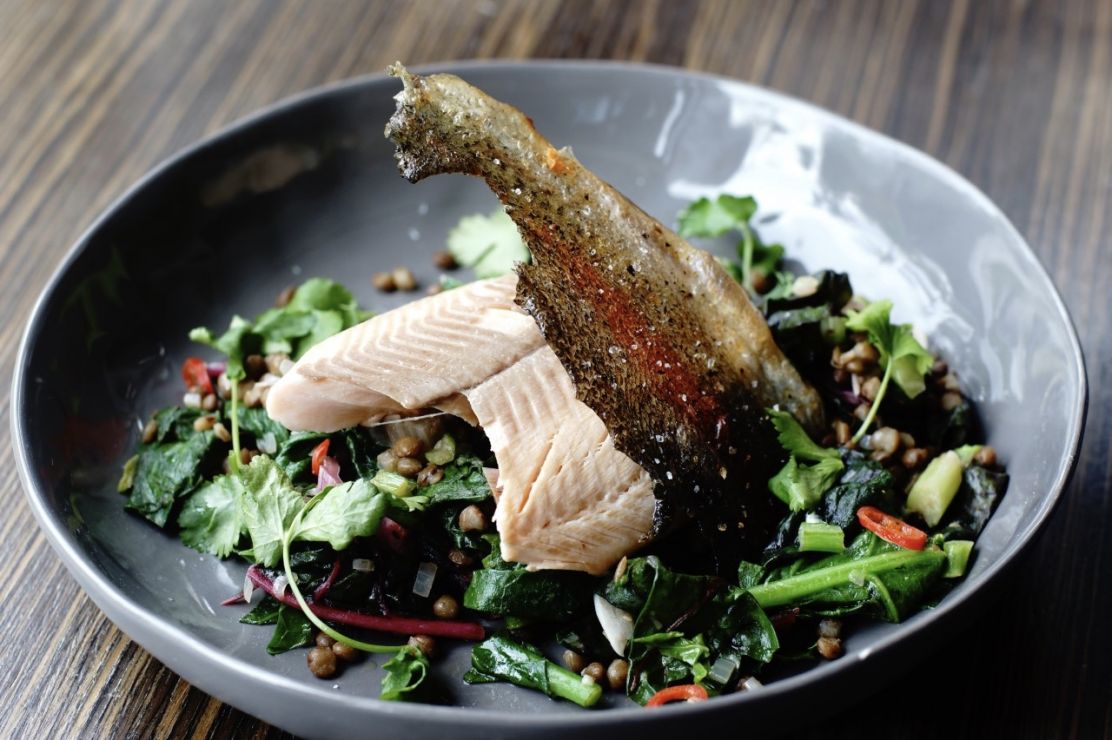 Fuel a healthy you this week. Change up your meal repertoire with my Asian inspired stir fry and rainbow trout. 1 pan, 6 ingredients, and just 25 minutes to prepare. Bon Appetit!
Flash fry silverbeet (or any other collard greens), garlic, chilli and lentils.
Source some fresh, local trout (or salmon).
Ask your fishmonger to clean and scale a fresh, whole fish, oftentimes cheaper and you can feed the family for next to nothing.
Coat the fish with a light drizzle of olive oil and sesame oil and salt generously (for uber crispy skin).
Stuff the cavity with sliced lemon and fragrant herbs, wrap in foil and throw in the oven for 15-20 minutes at 360°F (180Cº).
Hungry for a little more flare? Peel the skin off the fish once baked and lay on an oiled wire rack and cook in the oven for an extra 10 minutes until golden and show-stoppingly crunchy.
White wines with sweet botanical aromas pair just perfectly, such as Argentinian Torrentés, Riesling or Spanish Albariño.
By Timothy Neumann, Chef and Get Drinks Delivered Food Section Contributor.
Tim is an Australian food and wine writer and accredited nutritionist. When cooking, Tim loves using healthy, local ingredients accented with bold multicultural flavors. Discover Tim's endless recipes and multicultural food ideas on Instagram @tc_neumann.
We hope with Tim's food recipies you can make some delicious food while drinking your favorite wines, beers and spirits that you get from Get Drinks Delivered Merchants.