Buy Six Cloves Wines - Made By Japanese Women Winemaker
Check on this page how to buy Six cloves wines and get it deliver at your doorstep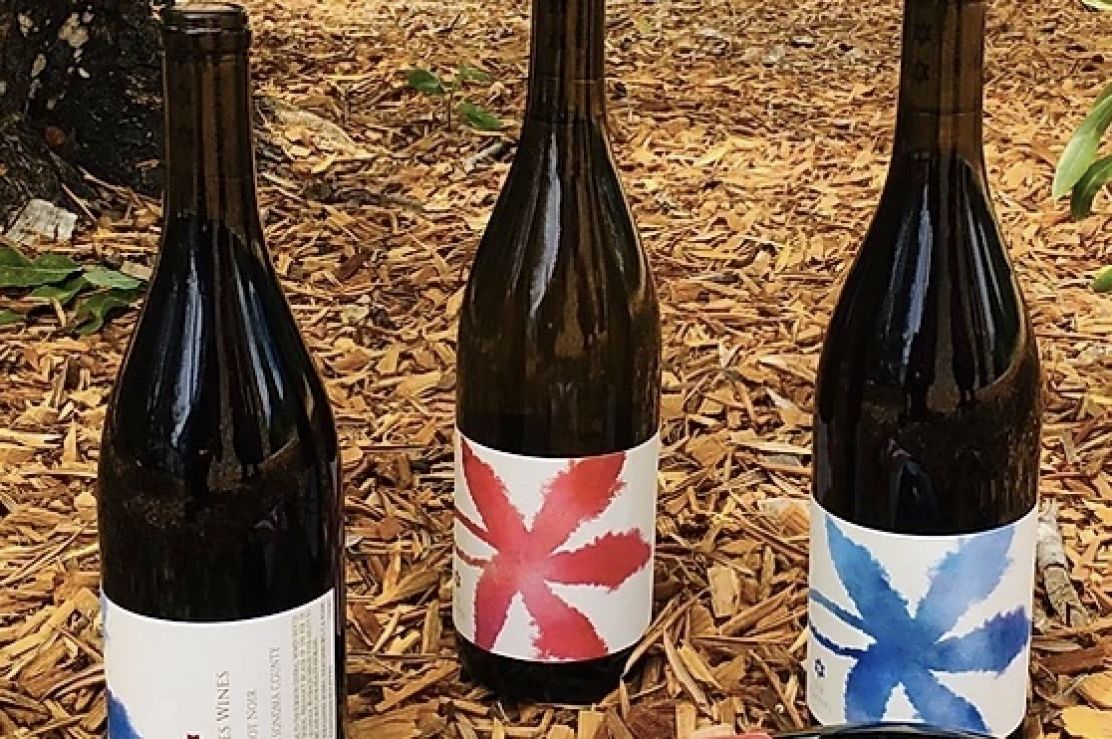 Six Cloves Wines is a small artisanal producer, trained born in Japan and trained at US Davis, sourcing organic grapes from thriving young growers and farmers, making elegant wines with minimum interventions to show case authenticity of grapes, people and the places.
The name Six Cloves was driven from my ancestor's business name with six cloves designed in their business logo. They once sold medicines in the coastal area of the Japan Sea. Later, they migrated to Northern Nagano and started making soy sauce and miso. I chose this name out of respect for my ancestors and to celebrate the heritage of fermentation businesses that have been continued for centuries.
In picture Sonoe Hirabayash, winemaker
I am Sonoe, the Six Cloves' owner and Japanese woman winemaker. I was born in Nagano, Japan to an apple grower with a sake making and soy sauce/miso fermentation lineage. I was raised with the abundant nature of the Japan Alps, with pure water, produce and plenty of fermentation products. I completed a winemaking program at UC Davis in California and did a couple of stints in Napa and Sonoma before I headed to apprentice with Kusuda Wines, which is known for their meticulous winemaking techniques with Pinot Noir and Syrah in Martinborough, NZ. Upon my return to the US, I experienced my first harvest in the Russian River Valley at Gary Farrell Winery.
Soon after, I took a journey to Casablanca, Chile to work for Montsecano, a joint project of Andre Ostertag from the Alsace region of France and three Chilean artist expatriates, and was exposed to the biodynamic grape growing philosophy. I continued to work for another biodynamic vigneron of Littorai in the Sonoma Coast region. During my tenure, I was influenced by Ted Lemon's holistic winemaking philosophy, and my experiences helped to establish a basis of my visions in wine styles. Most recently, I worked with Steve Matthiasson in Napa to help establish his new winery and was given an opportunity to embrace wine grape diversity and the joy of expressing one's own interpretation in winemaking in California.
Throughout my experience, I learned the importance of the winemaker's role as a mediator to deliver the growers' passions and dedications, as well as to manifest the sites and grapes' potential in wines. My goal is to express elegance and to use my unique palate and my heritage to add diverse dimensions to wines of different origins.
For California: You can shop our wines here.
Two Pinot Noir clones of Martini and Swan were sourced from a new and upcoming AVA, Petaluma Gap, which has significant maritime influence as a result of day and night temperature differences, which creates strong wind, part of a unique characteristics of the area. This is reminiscent of windy Martinborough, New Zealand, where one of the best Pinot Noirs in the South hemisphere are grown and where I fell in love with the Pinot Noir variety for the first time.
They were picked in mid to late September, and fermented and punched down manually 1-2 times a day with 25 % whole clusters. It has been aged in French oak barrels and has been showing very complex red fruits aromas and black fruits flavors as well as savory characters, which shows characteristics of the sites and heritage clones growing very uniquely at these windy and cool climate vineyards.
This Chardonnay's grapes was sourced from Linda Vista Vineyard for the third vintage of Six Cloves Wines. The vineyard is located on the eastern side of Oak Knoll District and has been organically farmed by Steve Matthiasson. 1.5 tons of grapes were harvested on September 5th, which was nine-days earlier than last year. Grapes were gently pressed with whole clusters and fermented in French and Hungarian oaks barrels about two weeks.
After the completion of primary fermentation, wine was aged in barrels for malolactic fermentation on the lees, which took place slower than previous vintage leaving a touch of malic acid, which elevates lingering acidity in the mouth.