Hawkins Cellars - All You Need To Know
Mountain-Grown Wines Crafted One Barrel at a Time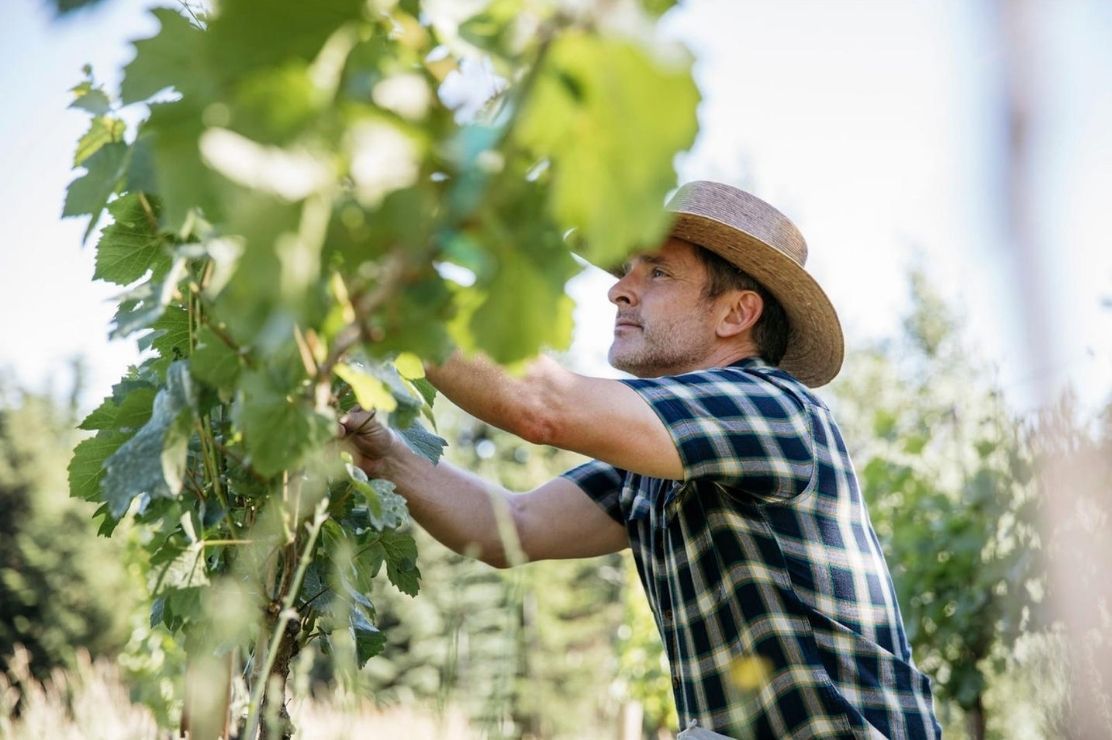 Hawkins Cellars offers premium wines from the Willamette Valley, Columbia Gorge, and Columbia Valley for curbside pickup and home delivery from our tasting rooms in Dundee, Oregon and Underwood, Washi
For over a decade we have been producing small lot, age-worthy wines sourced from some of the most recognized vineyards in Oregon and Washington. Our handcrafted wines are built to last, and we don't try and hide the wines' earthy nuances with overly oaked treatments or excess fining and filtering. We recognize that every vintage is unique and that those differences should be celebrated rather than blended and hidden for the sake of uniformity.
The story and how it all started…
Thane Hawkins is hired by Methven Family Vineyards to be assistant winemaker, while also making a small quantity of his own Pinot Noir, Syrah, and Cabernet Sauvignon. Hawkins Cellars is born.
Tim, after a successful career in the animation industry- working on such groundbreaking films as Shrek, Monster's Inc, and ANTZ- Thane Hawkins decided it was time for a change. During a six month leave of absence, he relocated to Oregon, where he immediately fell in love with the Willamette Valley, and more specifically, Pinot Noir. He began making wine out of his garage, and his mixed results verified his passion for wine-making. He set out to get hands-on experience by enrolling in Chemeketa College's viticulture program, and working harvest at Wine By Joe. In 2007, Methven Family Vineyards hired Thane to be their assistant winemaker. While working for Methven, Thane was presented the opportunity to make a small quantity of his own wine. And thus, Hawkins Cellars was born.
Ten years later, Hawkins Cellars has found a home on Underwood Mountain in the Columbia Gorge National Scenic Area, a region of unparalleled beauty similar in climate to Alsace. It is there that Thane is both growing and sourcing cool-climate varietals, including Pinot Noir and Chardonnay, as well as continuing to source Rhone varietals such as Syrah, Mourvedre, and Viognier from a stable of world-class vineyard sites around Washington's Yakima Valley. And for those who just can't resist Oregon Pinot Noir, Thane continues to work with top growers in the Willamette Valley as well. So whether you visit Hawkins Cellars in the Columbia Gorge on the Washington side, or at the original location in Dundee, Oregon, the mission is the same: old world wines in a new world setting!
You can buy their wines directly here
About their wines:
Underwood Mountain Wines
If lower alcohol and aromatic wines with great structure and acidity is your thing, you will love wine from Underwood Mountain. You can see their entire range here.
Our Chardonnay is the polar opposite of what many Americans associate with Chardonnay. That is to say that this is not a buttery or oaky offering. When Thane returned from a trip to Burgundy and Chablis in 2016, he was determined to find an area that could produce a similar type of Chardonnay to the ones he tasted while there. And while Underwood does not have the iconic limestone soils of Burgundy, it does have the ideal climate to produce Chardonnay with great minerality and nuance.
A nod to the wonderfully aromatic white blends of the Alsace region of eastern France, our TruNorth White wine is equal parts Pinot Gris and Gewürztraminer and sourced from Underwood Mountain. The restrained minerality and acidity of the Gris dance in perfect harmony with the crazy aromatics of the Gewürztraminer. A perfect balance of yin and yang!
Like bubbles? Our Sparkling Riesling is made in a style known as Pet Nat (Pétillant Naturel) to give it a natural sparkle. Sipping this Riesling is like taking simultaneous bites of ripe pineapple and grapefruit. Fermented using native yeast, bottled with no sulfites, and no filtering, this wine is as natural as it gets! Initial Release Summer 2020
We both grow and purchase Pinot Noir from several vineyards on Underwood Mountain. We generally utilize between 25 and 50 percent whole cluster, as well as native yeast for fermentation. In terms of flavor profile, Pinot Noir from this area tends to have bolder fruit and less earthy and musty notes than Pinot from, say the Willamette Valley. We use the whole cluster liberally to bring more earthiness and complexity back into the wine.
Red Mountain and Yakima Valley Wines
We have been sourcing Rhone varietals from higher elevation sites in Red Mountain and the Yakima Valley since our winery was founded in 2007. The continental high desert climate creates hot days and steady winds that promote slow, even ripening, followed by cool nights that ensure the grapes retain their natural acidity. With an average annual rainfall of just 6 to 8 inches, this area is an ideal location to grow the grapes for these more robust wines.
For our signature Barrel Select Viognier, we took our best barrels from a mix of French oak and stainless steel to go into this limited production wine. Aromatic yet restrained, our Viognier has a rich mouthfeel while retaining a crispness that gives it the perfect balance. It tastes like summer in a bottle!
Our Caldera Red — a Côtes du Rhône cuvée — pays homage to the active volcanoes that helped shape the landscape and soils of the Columbia Valley. Comprised of 45% Mourvèdre, 28% Grenache, 24% Syrah, and 3% Viognier, this signature blend tastes unlike any other wine of its kind. This flavor bomb is full of mixed berry flavors and scents that will almost make you think you walked into a pie shop.
You can't produce Rhone varietals without making a Syrah. We use fruit from two different vineyards and utilize a high percentage of whole cluster fermentation to add earthiness to this relatively fruit-forward varietal. Our Syrah is done in a "Cote Rotie" style, which means we co-ferment it with a certain percentage of Viognier to ensure great color and aromatics.
In every family, there has to be a big brother, and in this family, it's our Cabernet Sauvignon. The fruit for our Cabernet comes from Kiona and Chandler Reach Vineyards from both the Yakima and Red Mountain AVAs. Aged 18 months in barrel, the result is a bold wine that is both approachable and complex. Enjoy it while still young or, for those who can resist its charms, cherish the tantalizing secrets it will reveal in years to come.
Last but not least is our single varietal Mourvèdre and Grenache. Affectionately referred to as "liquid gold" by our members, these wines are produced in small quantities and are available for members only. We sourced them from both Hearts of the Hill and Lonesome Spring Vineyards, selecting only the best barrels.
If you live in or are visiting western Oregon or Minnesota, and would like to find Hawkins Cellars wines in shops and restaurants, here is a current list.
SHIPPING WINE
If you order wine online, an adult signature is required so consider that when deciding where to ship the box. Offices are a good option if you work outside the home during the day. During extreme temperatures, delays in shipping may result as we will not deliver wine during periods of extremely hot or cold weather.
We can deliver our wine to the following states.
If you are in the area, they are also now open for wine tastings. You can read their new policy or also see the brief below.
Seating is very limited and no bar tastings are allowed. Reservations are highly recommended. Reservations are required for indoor seating at both tasting rooms.
Click HERE to reserve your spot today!
Our staff will be wearing face masks and it is now required that you and everyone in your group wear one as well. Please wear your mask upon arrival until seated, then you may remove your mask while seated. Anytime you leave your seat, walk through the tasting room, or use the restroom, a mask is required. We also ask that only one person from your party enters the tasting room to check-in upon arrival and remain seated at your table as much as possible. If you have any questions or concerns about our policies, please do not hesitate to reach out to us via phone or email.
Wine and Flight Details
We offer a flight of 5 wines. Sip wine by the glass or purchase a bottle of your favorite wine and enjoy onsite. You are welcome to bring in your own glass if you prefer.
Picnic Options
UNDERWOOD LOCATION: We offer picnic baskets of pre-packaged savory goods that can be purchased during your tasting. Our regular sized basket includes 2 pieces of cheese, 1 salami, and crackers. Large baskets include 4 pieces of cheese, 1 salami, and crackers. We will provide a cutting board, knife, and paper plates, and napkins. Bring in your own picnic if you prefer; however, we ask that whatever you pack in, you pack out.
DUNDEE LOCATION: You are welcome to bring in your own picnic if you would like, we ask that whatever you pack in, you pack out.
We ask that you keep your time at Hawkins to about 1 hour so we can follow regulations and allow for other groups to come in and experience our wines. However, if there are no reservations coming in after you, you are welcome to stay as long as you like until closing.
Sip Prepared:
Bring your own mask. A mask is now required anytime you leave your seat or are inside the tasting room or bathroom.
Wear appropriate clothing for the weather as most of our tables are outside.
If bringing your own picnic, please bring all your own utensils and other items you may need, and please throw out any garbage in the outside trash bin or pack out with you.
Thank you for helping keep us and our guests safe so we can remain open, and we look forward to seeing you soon!lease