Majuscule Wine: Small Napa Winery
See how you can get free deliveries in Napa and metro Phoenix area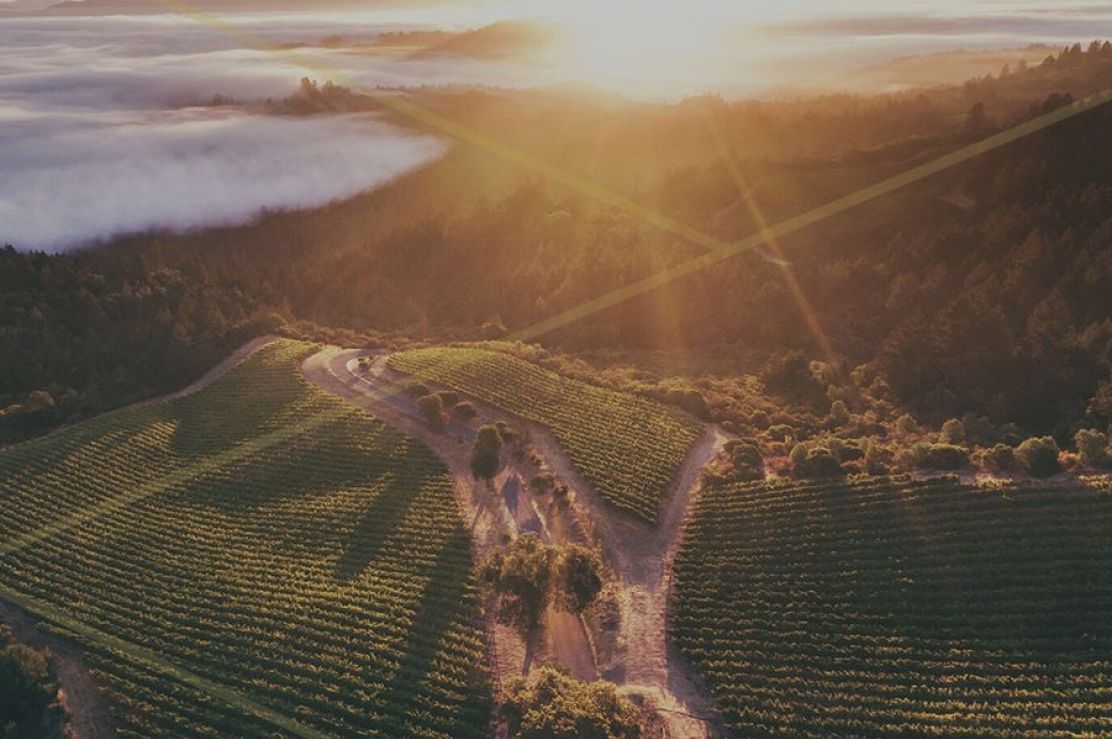 Big, small. Bold, timid. There really is no counterpart to the word minuscule in English. In French the opposite is majuscule, literally meaning a capital letter. Or in Latin, something rather large though not quite enormous.
Majuscule Wine is a small winery in napa making awesome bold wines.
The juxtaposition of big and small embodies our philosophy. We make big yet elegant and balanced wines from the best single-vineyards in the Napa Valley. Our wines are produced in very small lots with an intense focus on quality. From our first harvest in 2018, we made about 350 cases of Cabernet Sauvignon and Cabernet Franc. Last year we increased our production to 600 cases, adding a Rosé of Cab Franc.
We sell our wines exclusively to customers on this site. Please join our email list so we can share our upcoming releases, offers and events.
We'd love to host a private tasting for you. We offer tastings by appointment in Napa and the Phoenix area. Click here to inquire about a tasting.
GREG BRICKEY & JEFF DAVIS
Wine became a passion for Greg and Jeff after driving into the Sonoma town square on Christmas Day 2004 while on a holiday road trip. This kicked off a routine of visiting Napa and Sonoma every other month to explore, learn and join way too many wine clubs.
The wine business was far removed from their careers: Jeff works in corporate communications and Greg owns a structural engineering firm. In 2006 they bought a neighborhood wine store and bar in Scottsdale, Arizona as their first entry into selling wine, while Greg completed the winemaking program at UC Davis. With an inventory of hundreds of wines from around the world, there was a tremendous amount of on-the-job learning in the wine shop. It was the perfect launchpad to winemaking and the catalyst for their move to the Napa Valley, where they also got married.
The creation of Majuscule Wine followed in 2009 as a wine project for Greg, and this planted the seed for what was to come nine years later.
Winemaker, GREG BRICKEY
Greg's interest in wine began while living in France when he was 20. He was fascinated by the vineyards and the wineries that he would ride his bike through. He visited the famous Taittinger champagne house to see méthode Champenoise for himself, and it all took off from there.
His interest in wine followed him home to America where he honed his palate while embarking on a long career in structural engineering.
Greg studied winemaking at UC Davis in the mid-2000s and then worked for several wineries where he made wine for two labels and himself.
As a grower relations representative for a winery, he was introduced to growers and vineyards across the Napa Valley. These relationships have proved to be pivotal in Greg's quest to produce outstanding wines from the best vineyards for Majuscule.
You can buy their wines here. For a limited time, get 2 bottles of their 90+ wines for just $99. Get free deliveries in Napa and metro Phoenix area.
Get Drinks Delivered recommends their Rose.
Their first rosé is a unique and rare bottling of 100% Cabernet Franc grapes, usually reserved for red wines. We sourced the grapes from a prestigious vineyard in the Carneros region on the southern end of the Napa Valley. After cold soaking the whole clusters of grapes, we delicately pressed them, creating a vibrant salmon color with a beautiful nose of white flowers, apricots and peaches. This wine is lush and memorable, punctuated by delicious red berry flavors and well-balanced acid.
Only 65 cases produced (and only 12 magnums available)
*92 points - Rich Cook, WineReviewOnline
*90 points - Wine Enthusiast
*90 points - Antonio Galloni, Vinous.com